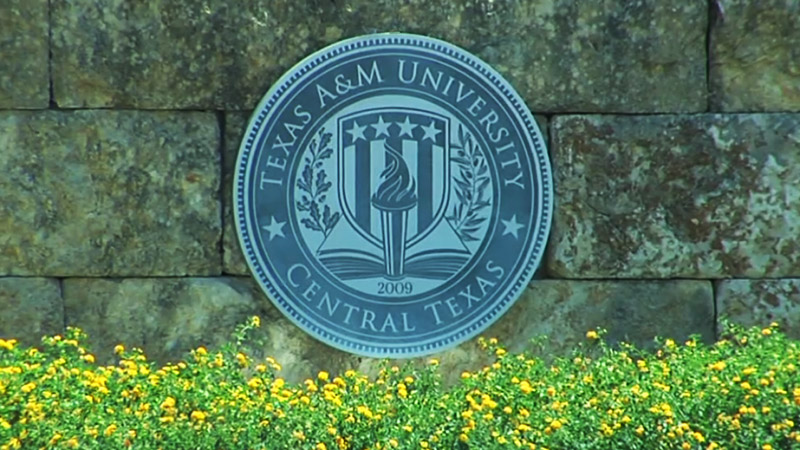 Thursday, January 20, 2021
A&M-Central Texas and Four Degree Programs Named Among Best Online
A&M-Central Texas has been included in results of 2022 research conducted by intelligent.com.
Results identify college and university programs in the U.S., specifically evaluating each on variables ranging from flexibility, faculty, academic rigor, cost, and reputation.
The University was named 21st in the Intelligent.com rankings which originally assessed 120 Texas college and universities and more than 2,900 colleges and universities nationwide, placing it in the top 25% of ranked institutions.
Four of the University's online programs were also ranked among the best in nationwide results.
"A&M-Central Texas was created to be the kind of university that purposefully makes opportunity happen for adults who may have begun, but not completed their undergraduate degree," said University President, Dr. Marc Nigliazzo.
"And we are equally proud of all of our graduate programs, and accept the intelligent.com rankings for the affirmation it represents."
Intelligent.com implemented a unique methodology that ranks each program on a scale from 0 to 100 across five categories. The scoring system compares each university according to program strength, student readiness, return on investment, cost, and student engagement. Researchers compared 704 programs from 2,900 universities and colleges across the United States.
A&M-Central Texas offers flexible distance learning that appeals to busy adults or hybrid models that include on-campus and online formats. Experts at Intelligent.com assessed programs that help students enhance and develop advanced skills for a variety of in-demand positions. Rankings listed are as follows:
Best Online Master's in Criminal Justice Programs | Ranked 8
https://www.intelligent.com/best-online-masters-in-criminal-justice-degree-programs/
Best Online Bachelor's in Aeronautics and Aviation Programs | Ranked 18
https://www.intelligent.com/best-online-bachelors-in-aeronautics-and-aviation-programs/
Best Online Criminal Justice Degree Programs | Ranked 29
https://www.intelligent.com/best-online-criminal-justice-degree-programs/
Best Online Human Resources Degree Programs | Ranked 34
https://www.intelligent.com/best-online-human-resources-degree-programs/