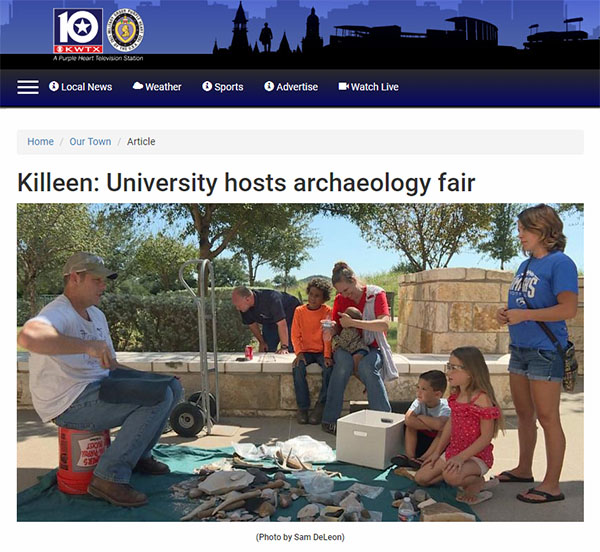 Sunday, Oct 15, 2017
University hosts archaeology fair
Texas A&M Central Texas hosted its third annual archaeology fair Thursday.
Children had the opportunity to make an arrowhead, learn about Native American history, dig for fossils and throw a spear.
October is Texas archaeology month and organizers of Thursday's event say the observance is intended to give people a better understanding of the history in the area.
Mildred Todd set up a table showing the kinds of games and toys Native American children used and also books and pictures to help provide a better understanding of Navajo life.
Children who stopped at the booth found some entertaining items.