From West Africa to Central Texas: ROTC Cadet and Officer Candidate is Devoted to Military Service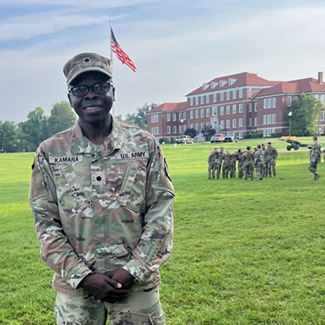 Killeen resident, Mamoud Baimba Kamara, 29, was born in Sierra Leon, West Africa, on the edge of his country bordering the Atlantic Ocean, almost 5,765 miles from his current home in Central Texas.
He shares his story with a calm reserve, a perspective literally pounded out of the dusty earth. He has witnessed what many can only strain to imagine: a war-torn nation, great beauty and even greater poverty, and the stark realities of existence.
---