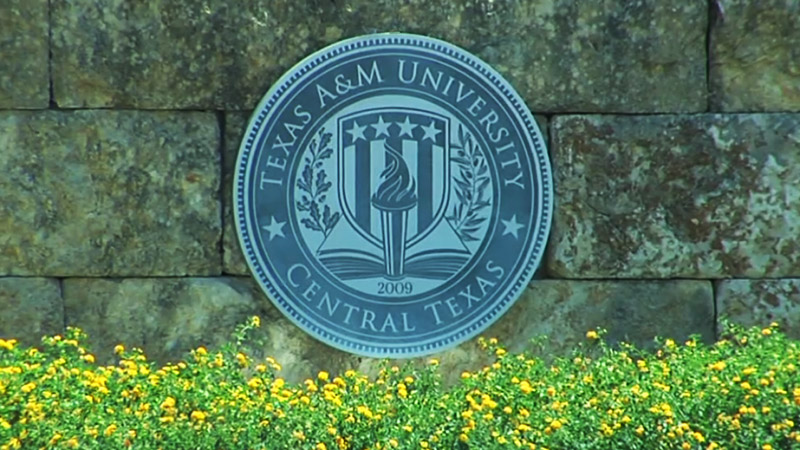 Wednesday, Oct 16, 2019
A&M-Central Texas celebrates 10th anniversary
A&M-Central Texas students and faculty are celebrating the university's 10th anniversary this year.
Founded in 1999, A&M-Central Texas was originally a branch of the Tarleton State University system, but converted to become one of two upper level universities in the United States.
Students that attend the university are primarily transfer students from local community colleges working to complete a 4-year degree.
University President Marc Nigliazzo said working hand-in-hand with area community colleges has been a central mission of A&M-Central Texas since it was founded.
"That it would be a university that would be able to completely fit with the region's community colleges and it would be a university that would be committed to the region," Nigliazzo said.
While the student population continues to grow each year, the bond university professors share with students remains constant. That's something A&M Central Texas undergraduate student Hunter Mullican said he can attest to.
"I have professors that I go to church with I'll walk in and say hi to them. It's not even like a student teacher relationship. It's like a personal relationship," Mullican said.
President Nigliazzo said that the school currently offers more than 50 undergraduate and graduate degrees.
The 10-year anniversary marks a high point in the school's history.