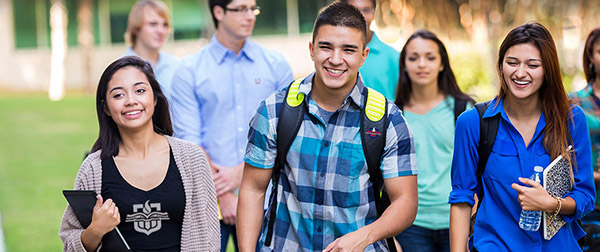 Thursday, Oct 10, 2019
A&M-Central Texas Hosts Warrior Preview Day
A&M-Central Texas is hosting Warrior Preview Day October 12, an open house event for prospective students, offering opportunities to meet university officials, interact with faculty and advisors, explore the campus, and learn more about the University's 28 undergraduate and 18 graduate programs.
Clifton Jones, Assistant Vice President of Enrollment Management, initiated Warrior Preview Day in 2012 and has watched the response from the community and the Central Texas region increase over time. 
"Last spring's Warrior Preview Day was a big success," he said. "We had hundreds of students here to get acquainted and we were thrilled with the response.
"Warrior Preview Days is a chance for us to feature all of the elements that are best about the University and invite potential students into an environment where they are encouraged to visit with faculty about their academic interests, explore degree programs, get information about admissions and financial aid, and experience the campus." 
For more information, visit the University website at www.tamuct.edu/warriorpreview or call 254.519.5438 to RSVP.