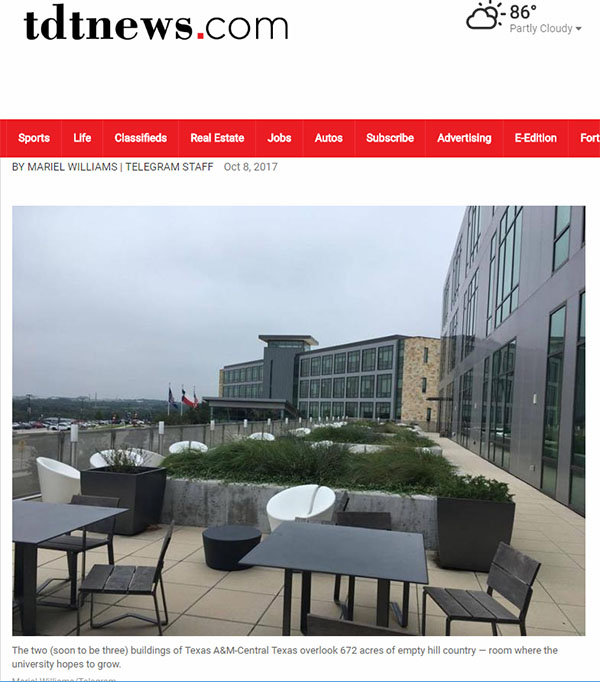 Sunday, Oct 8, 2017
Texas A&M-Central Texas seeks to increase area's college graduates
As demand for higher education increases, Texas A&M University-Central Texas is helping area students using a unique academic model — it only serves students in their junior year or higher.
The university offers both bachelor's and master's degrees, but it does not offer introductory classes. All of its students begin with at least two years of college already under their belts, often from either Temple College or Central Texas College in Killeen.
A&M-Central Texas has gone through several evolutions over the past four decades. It was originally founded as American Technological University in 1973. ATU was a private college started by community leaders concerned that Central Texas was falling behind the state average in the number of bachelor's and master's degrees earned by residents.