Serving our growing Alumni community!
More than 15,000 students now proudly count among the growing ranks of A&M-Central Texas Alumni and Legacy Alumni, living, working and succeeding around the  globe. And we're here to help all of them with useful and important information and services, before and after graduation!
Alumni and former student records and transcripts
The University Registrar provides academic transcripts for graduates and former students of A&M-Central Texas and provides access for legacy alumni and former students from Tarleton/A&M - Central Texas, University Of Central Texas, or American Technological University. Transcripts can be ordered in person or online. Learn more.
---
Career and professional development
Before and after graduation, the A&M-Central Texas Career and Professional Development office is ready to help you advance your career and fully leverage your education and degree in life's next chapter. At Career and Professional Development (CPD), we know career exploration and self-discovery is the first step to identify your career path. The team here is dedicated and eager to aid in your professional development through self-assessment, resume building, interview help, and more. Learn how CPD can help.
---
Class Rings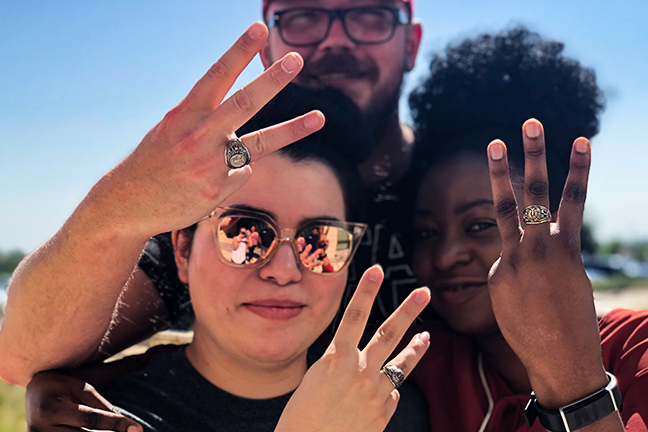 Celebrate your academic achievement with the prestigious Texas A&M University - Central Texas class ring. The face magnificently displays your school emblem. Personalize the side designs with your Texas A&M Central degree letters and graduation year. Find your class ring.
---
Former-student online bill pay
You can pay outstanding balances easily online. Please contact the Business Office at 254-519-5455 if you have questions regarding outstanding balances. Pay online.
---
Leave your mark with an A&M-Central Texas Paver!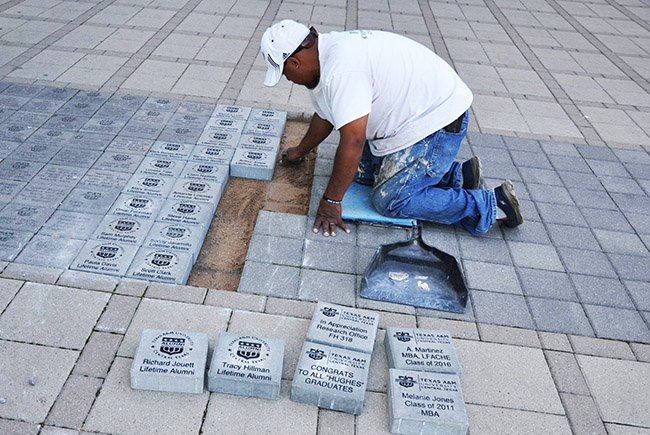 Just outside Founders Hall, hundreds of 10"x10" concrete pavers commemorate the history of A&M-Central Texas in four rows: alumni, military, community, and employees. Make your mark in this historic area! Call the A&M-Central Texas Advancement and Alumni Services office for more information at 254.519.5782. Or order your paver online, here.
---