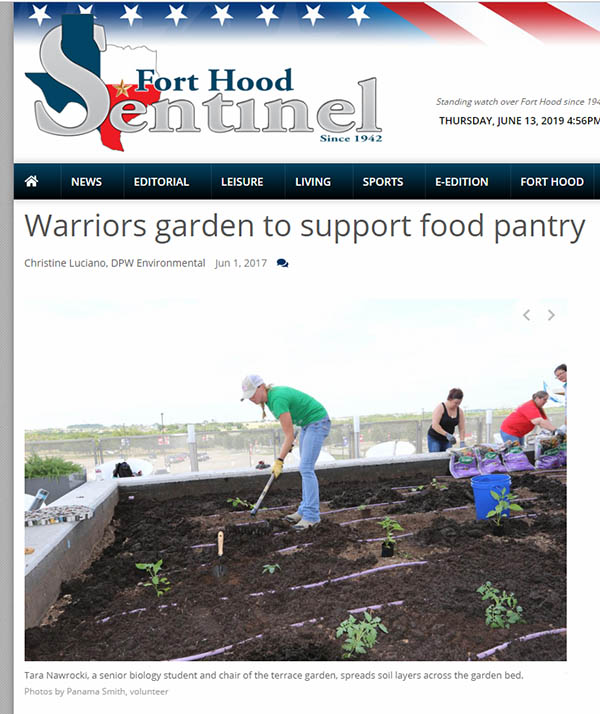 Saturday, Jun 8, 2019
Warriors garden to support food pantry
Phantom Warriors, like Capt. Kandice Reyes, chief of Carl R. Darnall Army Medical Center's environmental health, are helping to support Warriors at Texas A&M University - Central Texas with a terrace garden initiative to support the university's food bank, the Campus Cupboard.
"On a daily basis, we are experts and professionals in our field and we proactively promote and protect the environment," Reyes said. "Together with the community, we are the critical links between health and the environment."
The garden, which is located on the terrace of Warrior Hall, is not only a community service hub for connecting warriors, but has a goal of becoming a supplier of produce for students, staff and faculty who are struggling with hunger.