College of Business Administration
Build your future in the College of Business Administration
The College of Business Administration at Texas A&M University - Central Texas is preparing the next generation of business leaders. Why not find your place here as one of them?
See what's possible at A&M-Central Texas by completing our contact form: You'll unlock assistance from personalized admission, financial aid and academic advisors to help you meet your degree goals. Learn more now!
Schedule an Online or In-Person Academic Advising Session
Talk to an A&M-Central Texas academic advisor, online or in person, for prospective student advising, undergraduate and graduate advising, and help with a range of other issues.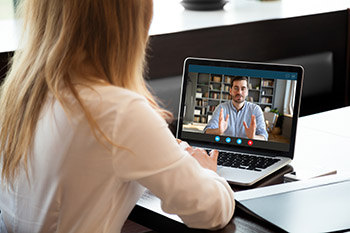 Undergraduate Degree Programs
Certificate Programs
Undergraduate - 15 hour programs
Graduate - 12 hour programs
Undergraduate and graduate certificates from A&M-Central Texas deliver hands-on experience, proven business approaches, and industry best practices drawn from the real world of global business.
Learn some of the most in-demand career skills in important areas like data analytics, accounting information information systems, analytical financial management, cybersecurity, leadership for sustainability, healthcare administration, organizational effectiveness, and more.
Certificates are narrower in scope and shorter in duration than baccalaureate degrees. Certificates are neither "degree" programs nor teacher certification programs.
Micro-credentials
Undergraduate
Graduate
Micro-credentials are narrower in scope and shorter in duration than baccalaureate degrees and in some cases certificates as well. Micro-credentials are not "degree" programs. Micro-credentials provide marketable opportunities for students with at least one specific overarching objective and student learning outcome.
---