Management and Marketing
If you're looking to learn in an engaging, dynamic, and personal environment, then the Department of Management & Marketing is your destination to finish your present degree or start a new one. We invite you to be a part of the largest department at Texas A&M University-Central Texas. Approximately 30% of the University's students major in one of the Department's six Accreditation Council for Business Schools and Programs (ACBSP) accredited programs, each of which will help open doors to a diverse range of careers in business and beyond. We currently offer the following degree programs, most of which are offered in flexible delivery formats:
Bachelors of Business Administration (B.B.A.) in Human Resource Management, Management, and Marketing
Bachelor of Applied Arts and Sciences (B.A.A.S.) in Business Management
Masters of Business Administration (M.B.A)
Master of Science (M.S.) degree in One Planet Leadership
To help stimulate personal and professional growth outside of the classroom, the Department presently sponsors three student organizations, including a local chapter of the Society for Human Resource Management (SHRM), the American Marketing Association (AMA), and our home grown Marketing Research Club (MRC). Additionally, because of the College's ACBSP accreditation, students also have the ability to qualify for membership in the National Delta Mu Delta Honor Society.
Our Department has been growing in many new and exciting ways over the last few years. Our talented and diverse faculty range from those with many years of experience at the University to the many new faces that come equipped with the latest knowledge and innovations in their field. We are also proud of our rapidly growing scholarly initiatives, which we incorporate into the classroom to expose our students to cutting edge developments in business.
Student Advising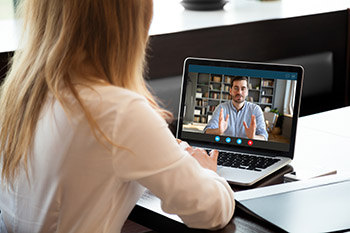 Schedule an Online or In-Person Academic Advising Session
Talk to an A&M-Central Texas academic advisor, online or in person, for prospective student advising, undergraduate and graduate advising, and help with a range of other issues.
Schedule an advising session