Program Overview
The Bachelor of Applied Arts and Sciences in Business is designed to support students with AAS degrees or employment experience from the military, technical, or vocational fields. Up to 36 hours of this experience and AAS credit can transfer into the program, making this an ideal route to earn a business degree with in minimal loss of credit.
This fast-track program allows for flexibility for students already in the workforce and offers 100% online courses. The BAAS Business degree develops foundational business knowledge for business management, human resources specialists, and managers.
Through our BAAS Business program, you will add crucial business knowledge to your vocational experience, allowing you the flexibility to pursue an advanced business degree, start your own small business, or secure employment in a variety of industries. By combining a high-quality business education with your unique real-world skills, you will open doors to an array of business and career opportunities.
Talk with an advisor to find out how you can pursue a micro-credential (9 credit hours) while pursuing this degree. Micro-credential options: Business Analytics & Intelligence, Cybersecurity, Financial Management & Analysis, Project Management, and Supply Chain Management.
Talk to an A&M-Central Texas academic advisor, online or in person, for prospective student advising, undergraduate and graduate advising, and help with a range of other issues.
Schedule an advising session
---
Emphasis Areas
Accounting
Computer Information Systems
Finance
Human Resource Management
Management
Marketing
---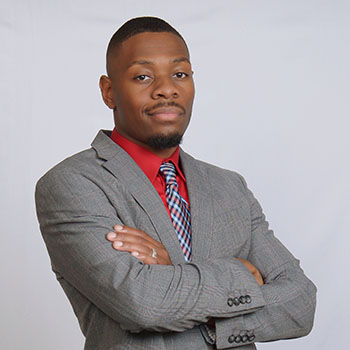 "Local Railroader/first-generation American finally graduates! The BAAS program is the best decision for any veteran seeking higher education. I have started an insurance agency on the side and use my business skills every day."
---
Marketable Skills for a Sustainable Career
Business Administration: The ability to apply managerial and leadership skills while operating a business
Communication Skills: The ability to convey oral or written information to individuals or groups
Computer Literacy: The ability to efficiently complete tasks by using common computer software and by learning additional software as needed
Microsoft Office: The ability to use the Microsoft Office suite of applications (including Word, PowerPoint, and Excel) to develop written communications, presentations, and spreadsheets
Quantitative Analysis: The ability to analyze and model data to create useful information, suggest conclusions, and support decision-making
Spreadsheets: The ability to interpret and analyze the output generated in spreadsheets and provide recommendations in support of the decision-making process
Strategic Thinking: The ability to form goals and implementing strategic plans based on an assessment of the internal and external environments in which the organization compete
---
A career-boosting degree
Average first-year earnings for Texas bachelor's graduates in business entering business administration, management and operations positions was $46,559 (Texas CREWS workforce data). Texas Career Check estimates the employment rate in related professions to grow 18.9%.
---
Career Opportunities
Entrepreneur
Office Manager
Supervisor
Operations Manager
Store Manager
Executive Assistant
Business Owner/Manager
Business Developer
---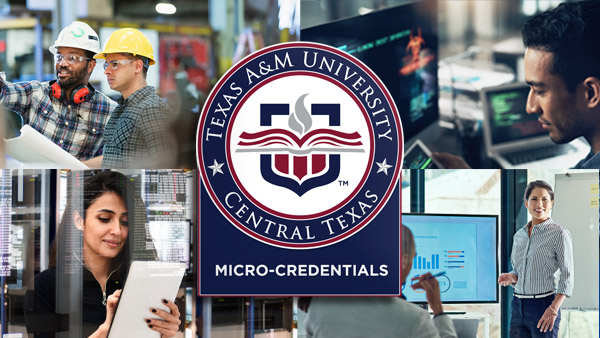 Learn About Micro-Credentials
A micro-credential issued by the A&M-Central Texas College of Business Administration gives you a chance to highlight your marketable skills and academic accomplishments. Even if you are not a student in the College of Business Administration, micro-credentials allow you to show future employers that you added valuable business skills and knowledge to your degree. Learn more.
---
Transfer Pathways:
The direct & affordable path from your community college to a Business BAAS degree!
A&M-Central Texas offers customized transfer pathways leading to the BAAS Business degree for students at these colleges. Don't see your college or degree program? Contact us, and we'll create one for you specifically!
If you are planning to start your study at an A&M-Central Texas partner college, our Transfer Pathways help you identify the specific courses you will need in each semester, from freshman through graduation!
If you are already attending an A&M-Central Texas partner college, Transfer Pathways show you the quickest path to a bachelor's degree, with no extra classroom time and no wasted credit hours.
If you attend or plan to attend another college, A&M-Central Texas will create a customized pathway just for you, and update it with you each semester as you move toward your degree!
Or use one of our transfer guides, which lead you to a Business BAAS degree by showing typical freshman and sophmore classes:
Contact us: We're here to help you graduate on time and with less student debt.
---
Program Accreditation