Program Overview
The Bachelor of Business Administration in Accounting at Texas A&M University-Central Texas provides students a rigorous course of study in a supportive setting. Students will achieve the technical proficiency and professionalism needed to continue into graduate study or begin a rewarding career. The program prepares students to satisfy the requirements to sit for the CPA Exam, or for entry-level careers in accounting that do not require licensure as a CPA.
Talk with an advisor to find out how you can pursue a micro-credential (9 credit hours) while pursuing this degree. Micro-credential options: Business Analytics & Intelligence, Cybersecurity, Financial Management & Analysis, Project Management, and Supply Chain Management.
Talk to an A&M-Central Texas academic advisor, online or in person, for prospective student advising, undergraduate and graduate advising, and help with a range of other issues.
Schedule an advising session
---
Marketable, Career-Focused Skills
Problem Solving Skills: Use analytical skills to address real world problems
Diversity: The ability to work in teams comprised of diverse members within an organization
Ethical Reasoning: Focusing on objectivity, independence, due professional care, and conflict resolution. These skills are useful for all accountants, especially those seeking certifications like the CPA, CMA CFE, and CIA
Collaboration: Teamwork is a general employment skill for auditing, tax, and general business.
Generally Accepted Accounting Principles US GAAP): These skills provide the ability to meet the needs of internal and external audit functions
Individual and Corporate Tax Skills: preparing tax returns and giving tax advice
Data Analytics: General employment skills using common analytics tools to evaluate financial data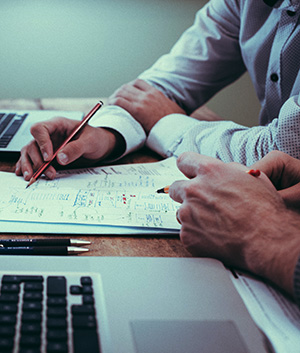 ---
Career Opportunities
Corporate financial accounting
Internal and external auditing
Governmental and not-for-profit accounting
Individual and corporate taxation
Cost and managerial accounting
Accounting Information System
---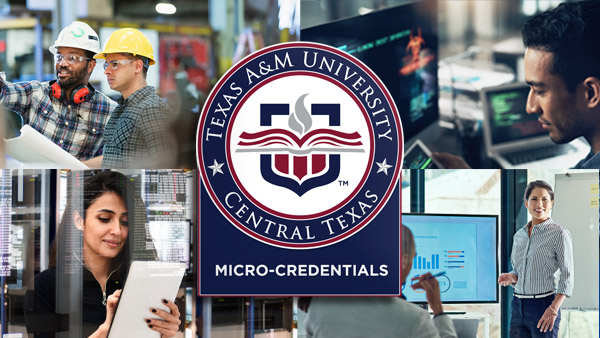 Learn About Micro-Credentials
A micro-credential issued by the A&M-Central Texas College of Business Administration gives you a chance to highlight your marketable skills and academic accomplishments. Even if you are not a student in the College of Business Administration, micro-credentials allow you to show future employers that you added valuable business skills and knowledge to your degree. Learn more.
---
Transfer Pathways:
The direct & affordable path from your community college to an Accounting Bachelor's degree!
A&M-Central Texas offers customized transfer pathways leading to the Accounting BBA degree for students at these colleges. Don't see your college or degree program? Contact us, and we'll create one for you specifically!
If you are planning to start your study at an A&M-Central Texas partner college, our Transfer Pathways help you identify the specific courses you will need in each semester, from freshman through graduation!
If you are already attending an A&M-Central Texas partner college, Transfer Pathways show you the quickest path to a bachelor's degree, with no extra classroom time and no wasted credit hours.
If you attend or plan to attend another college, A&M-Central Texas will create a customized pathway just for you, and update it with you each semester as you move toward your degree!
Or use one of our transfer guides, which lead you to a degree by showing typical freshman and sophmore classes:
Contact us: We're here to help you graduate on time and with less student debt.
---
Program Accreditation