Program Overview
The Bachelor of Business Administration in Accounting at Texas A&M University-Central Texas provides students a rigorous course of study in a supportive setting. Students will achieve the technical proficiency and professionalism needed to continue into graduate study or begin a rewarding career. The program prepares students to satisfy the requirements to sit for the CPA Exam, or for entry-level careers in accounting that do not require licensure as a CPA.
Talk with an advisor to find out how you can pursue a micro-credential (9 credit hours) while pursuing this degree. Micro-credential options: Business Analytics & Intelligence, Cybersecurity, Financial Management & Analysis, Project Management, and Supply Chain Management.
Talk to an A&M-Central Texas academic advisor, online or in person, for prospective student advising, undergraduate and graduate advising, and help with a range of other issues.
Schedule an advising session
---
Marketable, Career-Focused Skills
Problem Solving Skills: Use analytical skills to address real world problems
Diversity: The ability to work in teams comprised of diverse members within an organization
Ethical Reasoning: Focusing on objectivity, independence, due professional care, and conflict resolution. These skills are useful for all accountants, especially those seeking certifications like the CPA, CMA CFE, and CIA
Collaboration: Teamwork is a general employment skill for auditing, tax, and general business.
Generally Accepted Accounting Principles US GAAP): These skills provide the ability to meet the needs of internal and external audit functions
Individual and Corporate Tax Skills: preparing tax returns and giving tax advice
Data Analytics: General employment skills using common analytics tools to evaluate financial data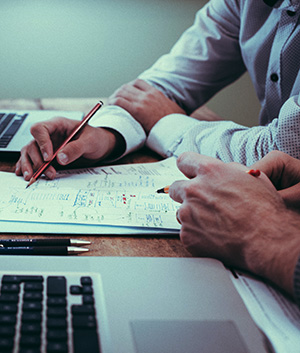 ---
Career Opportunities
Corporate financial accounting
Internal and external auditing
Governmental and not-for-profit accounting
Individual and corporate taxation
Cost and managerial accounting
Accounting Information System
---
Program Accreditation