Program Overview
The Bachelor of Business Administration in Marketing program at Texas A&M University-Central Texas provides the skill set and knowledge base necessary to jumpstart your rewarding career in the dynamic field of marketing. As a BBA in Marketing student, you will engage in an exciting and evolving field that ranges across the full spectrum of business types and sizes. Our program equips students to create real customer value and to develop lasting customer relationships while applying ethical business leadership principles. Students will participate in market research development, product innovation, promotional campaign design, and multichannel brand communications to meet the needs of consumers in the highly competitive, global marketplace.
Talk with an advisor to find out how you can pursue a micro-credential (9 credit hours) while pursuing this degree. Micro-credential options: Business Analytics & Intelligence, Cybersecurity, Financial Management & Analysis, Project Management, and Supply Chain Management.
Talk to an A&M-Central Texas academic advisor, online or in person, for prospective student advising, undergraduate and graduate advising, and help with a range of other issues.
Schedule an advising session
---
Career Opportunities
Advertising Account Executive
Market Research Analyst
Consumer Behavior Analyst
Brand Manager
Sales Manager
Product Development Manager
Marketing Manager
Public Relations Director
---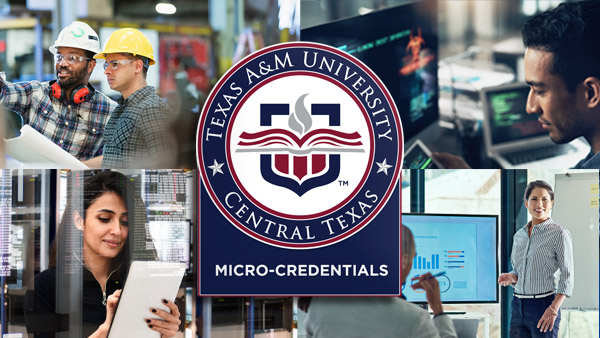 Learn About Micro-Credentials
A micro-credential issued by the A&M-Central Texas College of Business Administration gives you a chance to highlight your marketable skills and academic accomplishments. Even if you are not a student in the College of Business Administration, micro-credentials allow you to show future employers that you added valuable business skills and knowledge to your degree. Learn more.
---
Program Accreditation