SUSTEX2021 Summit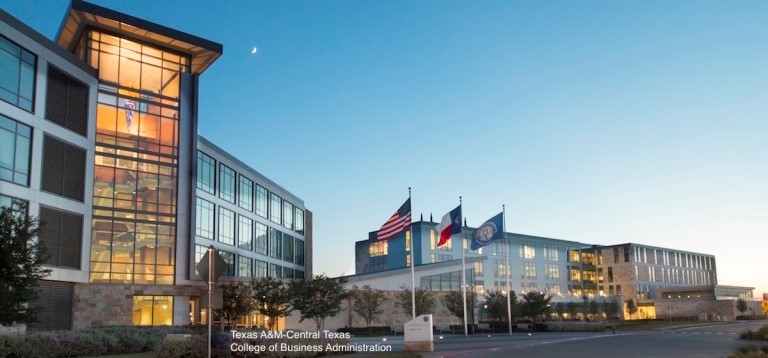 Sustainable Solutions in Challenging Times
April 22 & 23, 2021
Texas A&M University - Central Texas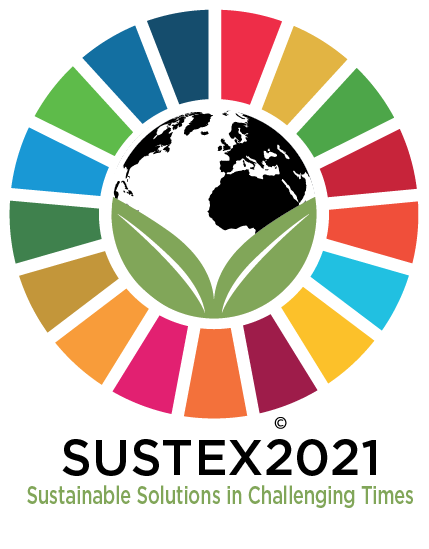 To say that we are living in challenging times is an understatement. In 2020 alone, devastating disruptions like the global pandemic caused by COVID-19, environmental events such as the vast wildfires in Australia and the US, a record hurricane season in the Americas, and global concern about economic and political instabilities have impacted lives in unprecedented ways. Such disruptions impact our daily lives, fundamentally challenge our traditional ways of doing business, and force us to redesign how we organize ourselves. Ultimately, these disruptions draw our attention to existing sustainability issues in our communities as they create new challenges. These challenges include—amongst countless others—human-health risks, income insecurity, political instability, clarity about ethnic inequalities, and poverty. Consequently, all such challenges create opportunities for highly sustainable solutions. This is the motivation for our SUSTEX2021 Summit theme.
Solutions involve developing actions that can significantly reduce negative outcomes. A sustainable solution should also positively impact the global, regional, and local environment, society, and economy by focusing on maximizing the triple bottom line of "People, Profit, and Planet."
Summit Objective
The objective of our primarily virtual SUSTEX2021 Summit is to gather current and future leaders from academia and industry to discuss current challenges and to present solutions that advance sustainable organizational practices. In doing so, this year's conference emphasizes sustainable solutions in challenging times through the lens of SUSTEX's foundational themes.
Leadership for Sustainability
Strategic planning and management for sustainable growth
Implementation of the Sustainable Development Goals to:
Partnership and collaboration for a better world - SDG 17
Example topics might include:
Contingencies in sustainable production and consumption
Human-life disruptions & disruption management
Strategic planning and management for long-term sustainable economic growth
The importance of spirituality for sustainability
Leadership issues for sustainable development
Responsible design and management of supply chains
Environmental Humanities and Social Sciences, including environmental history; environmental ethics & studies in literature and the environment
Sustainability Accounting Audit, assurance, and reporting
Food security and promotion of sustainable agriculture production
Poverty alleviation through entrepreneurship
Green IT and sustainable computing
Artificial Intelligence for Sustainability
COVID-19 and how organizations cope with exogenous shocks
Improving global health (with emphasis on pandemics)
Advancing equality and justice
Other relevant topics that align with the foundational SUSTEX themes (above)
Submission Guidelines
Submissions may be scoped locally, regionally, nationally, and internationally, as appropriate for your area of interest. We welcome a wide variety of submissions from academics, practitioners, executives, and other change agents seeking sustainable solutions, including papers in progress (extended abstracts), completed papers, panels, workshops, case studies, and/or symposiums.
Working papers/completed papers should be no more than 40 pages total and designed to fit a 15- or 30-minute session, including both presentation and Q&A.

Extended abstracts range from two to six pages and must be written concisely and clearly. An extended abstract must contain an introduction, a theoretical background with motivation for the study, major theoretical or practical contributions, and appropriate references for a scholarly paper.

Workshops should be designed to fit within a 60-, 75-, or 90-minute session. Workshop proposals are a minimum of four pages and must include:

250-word abstract about the workshop,
One-page motivation as to why the workshop is topical,
One- to three-page overview of the workshop design, including time spent on each component,
Minimum one-page detailed description of the interactive workshop elements, explaining how these elements function.

Panels should be designed to fit within a 60-, 75-, or 90-minute session. A panel should include a moderator that engages a group of panelists in a formal interactive discussion around a theme or specific question relevant to the field. A (max. five page) proposal of the panelists' discussion is required, including complete list of participant names, titles, and affiliations. No formal paper presentations are permitted within a panel session.

Symposia should be designed to fit a 60-, 75-, or 90-minute session and involve a series of authored papers on a preset theme. A symposium submission must be organized as follows in this order:

Title page that includes:

Symposium title
Complete list of participant names and affiliations

Overview of the symposium that includes an explanation of why the symposium aligns with SUSTEX's theme (Two to four pages).
Synopsis for each presentation not including references (one to three pages).

Each presentation may include a maximum of two additional pages of tables and figures, which must be legible and no smaller than 10-point font.

Student Submissions Students, we want your voices to be heard in this important conversation too! Proposals will be accepted from undergraduate and graduate students for poster presentations, research papers, and case studies. A monetary award will be provided to the best presentations in each category.

Poster showcase - Students will submit a poster as a digital file and a 5-minute video presentation.
Research paper proposals and Case Studies - Should include a title, 300 word abstract, and author(s) contact information.
Submission Information:
Click here to submit or go to https://sustex2021.exordo.com
Deadline for submission is 23 February 2021. Acceptances will be communicated on a rolling basis starting on 22 January 2021
OPEN
A&M-Central Texas is proud to be a founding One Planet Business School in the One Planet Education Network (OPEN). OPEN consists of business schools committed to embedding sustainability and social responsibility into their teaching, service, and scholarship, as well as into the practices of their respective institutions.
Registration:
Register for SUSTEX2021 here, beginning February 1, 2021.
Cost for the two-day virtual event is $150 for accepted faculty and industry presenters, $75 for accepted student presenters, $50 for non-presenting attendees, and $25 for TAMUCT faculty and students. Due to Covid-19, there are a limited number of invited onsite seats available at an additional cost of $100, which will include snacks, lunches on Thursday and Friday, and dinners on Wednesday and Thursday. Onsite attendees will benefit from additional networking and discussion opportunities. Please indicate your desire to take advantage of this opportunity via the email below prior to registering, so we can let you know if space is available.
Updates will be available online at:
https://www.facebook.com/SustexSummit/
Contact information: Jody Fry, PhD
Conference Chair and Regents Professor of Management and Leadership
sustex@tamuct.edu