Program Overview
A&M-Central Texas' accredited 12-hour Organizational Effectiveness Certificate for graduate students delivers world-class management techniques from the classroom to your career. Designed for mid-career managers and professionals looking to expand their leadership and management skills, the Organizational Effectiveness Certificate emphasizes negotiations, creativity and innovation, advanced project management, and development and change for learning organizations.
In any industry or sector, the performance of a manager ultimately depends on how effectively he or she deploys assets in the pursuit of organizational goals.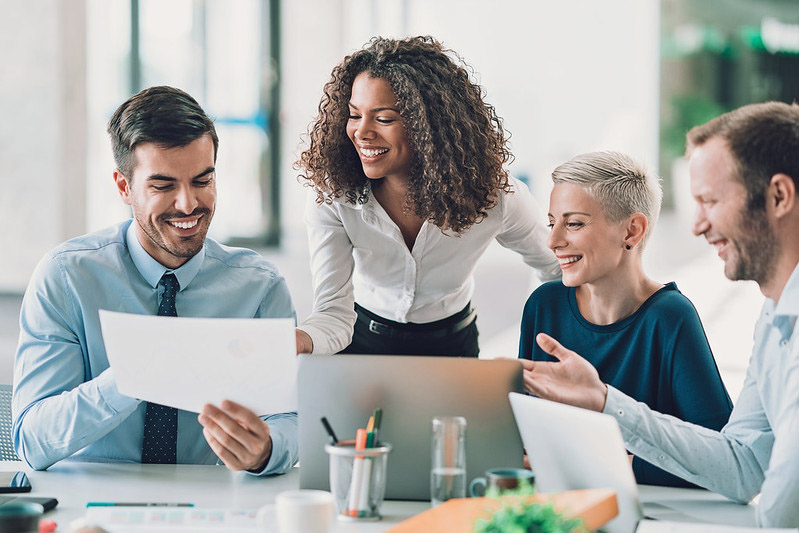 Without exception, the best managers possess excellent collaborative skills, a willingness to innovate, and an astute awareness of critical organizational processes and the wider systems within which they operate. With this critical skillset in mind, the graduate Organizational Effectiveness Certificate delivers current best practices associated with the creation and successful execution of organizational goals, as well as the maintenance of collaborative relationships that support and drive them.
---
Talk to an A&M-Central Texas admission counselor, online or in person, for prospective student counseling, information about graduate and undergraduate certificate programs, and help with a range of other issues.
Schedule an online session
---
Program Benefits and Learning Outcomes
In four success-oriented courses delivered in 8-week semesters, students learn important practices and principles for organizational effectiveness, including:
Mastering distributive negotiation, integrative negotiation, biases and pitfalls in negotiation, trust building, persuasion, ethics, creativity, and problem solving.

Using and understanding the creativity process, and mechanisms by which it is operationalized within organizations. Students learn multidisciplinary approaches to experiential learning focused on innovative, creative, and managerial leadership thinking. Program participants learn tools to promote creativity within themselves and others, processes to increase innovation, how to contribute to a creative team, how to manage creativity, and how to establish a culture of creativity within an organization.
Analyzing the culture, principles, and basic techniques of project management, using the project life cycle as the primary organizational guideline. Students learn project management functions and use the tools of project management: work breakdown structure, scheduling, contracting, earned value analysis, and risk management.
Developing organizational learning, using behavioral science. Viewing organizations as complex ecological systems, students master systems thinking related to organization development, so change efforts improve both the organization and the wider systems within which it operates.
---
Who should take this certificate program?
The A&M-Central Texas Organizational Effectiveness Certificate supports a broad range of career objectives for modern organizational leadership and management skills. It is especially suited to students interested in careers in project management or consulting, particularly when paired with prior business education, business experience, or an MBA.
---
Career possibilities include:
Manager
Project Manager
Entrepreneur
Consultant
---

The College of Business Administration is accredited by the Association to Advance Collegiate Schools of Business (AACSB). Schools that have earned AACSB business accreditation demonstrate an ongoing commitment to excellence in teaching, research, curriculum development, and learner success.
---
Tuition and Fees
Tuition and fees for the undergraduate and graduate certificates are based on the number of credit hours taken per semester, and are approved for federal Title IV financial assistance. They are not currently approved for veteran education benefits for the Fall 2022 semester.
Installment Payment Plan options:
A&M-Central Texas offers an Installment Payment Plan each semester to help you with paying for current-term balances. The IPP breaks your tuition and fees into four (for Fall and Spring semesters) or three (Summer semester) payments due throughout the semester, with a one-time, non-refundable service fee of $20 and the first installment due on the first day of class.
Learn more: Speak with an admissions counselor!
Schedule a quick online meeting with an admissions counselor to learn more, and to find out how affordable a certificate can be.