Biology Alumna Lands Internship at National Research Lab
By Theodore Davis | February 22, 2022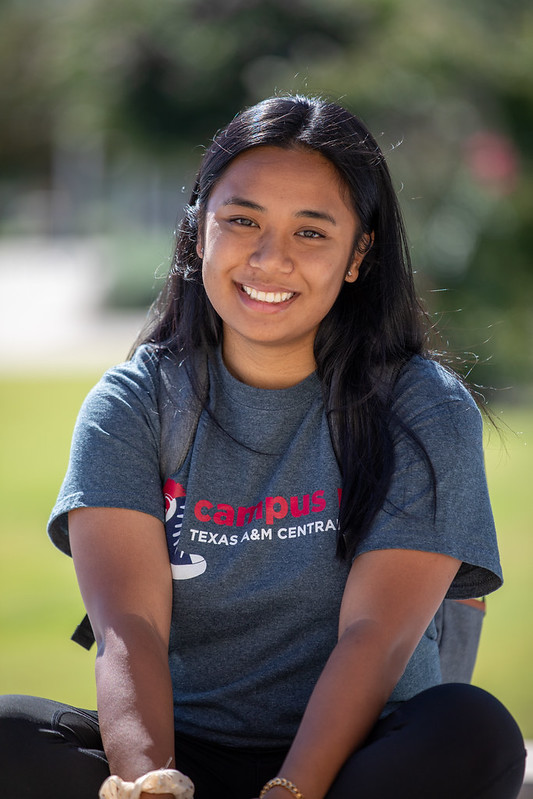 Texas A&M University-Central Texas alumni, Alyssa Cabading, '21, has not only achieved success in her degree program but also strived toward new opportunities beyond the university. Now that she has graduated, Cabading is carrying on her work at the Argonne National Laboratory as a student laboratory intern.
This exciting, hands-on laboratory experience will be in the field of chemical engineering, "finding ways to reuse carbon dioxide emissions into more useful renewable energy that is, of course, not harmful and also cost-effective."
Cabading has a keen interest in both laboratory research and medicine. Her hope is that this internship opportunity will help to guide her toward what she wants to do in her graduate study. She explained that interacting with scientists in the field and getting a glimpse of their day-to-day will "give me in-depth perspective of how it actually works when conducting your own research."
In her undergraduate work at Texas A&M University-Central Texas, Cabading majored in biology. Her concentration was in biotechnology and she had minors in chemistry and psychology. At the university, she had access to laboratory classes which she cites as having been especially helpful to her.
"I think my chemistry and my biology background really helped me get into that chemical engineering internship," Cabading said.
Cabading also used the university's numerous student services to support her journey through a bachelor's degree. She was able to take advantage of the Student Wellness & Counseling Center, the University Writing Center and other on-campus resources.
"I really would like to express gratitude for Career and Professional Development, specifically Kirstin (Martinez) and Jessica (Doner)," she said.
Cabading prioritized on-campus involvement in her academic experience, including participation in student organizations. As a member of the science club, she was able to maintain connections with peers and instructors outside of the classroom. Together, the help she received from all over the university allowed Cabading to set herself up for success at the Argonne National Laboratory.