A&M-Central Texas Musicians Take First Place in Three Categories at Competition
By Theodore Davis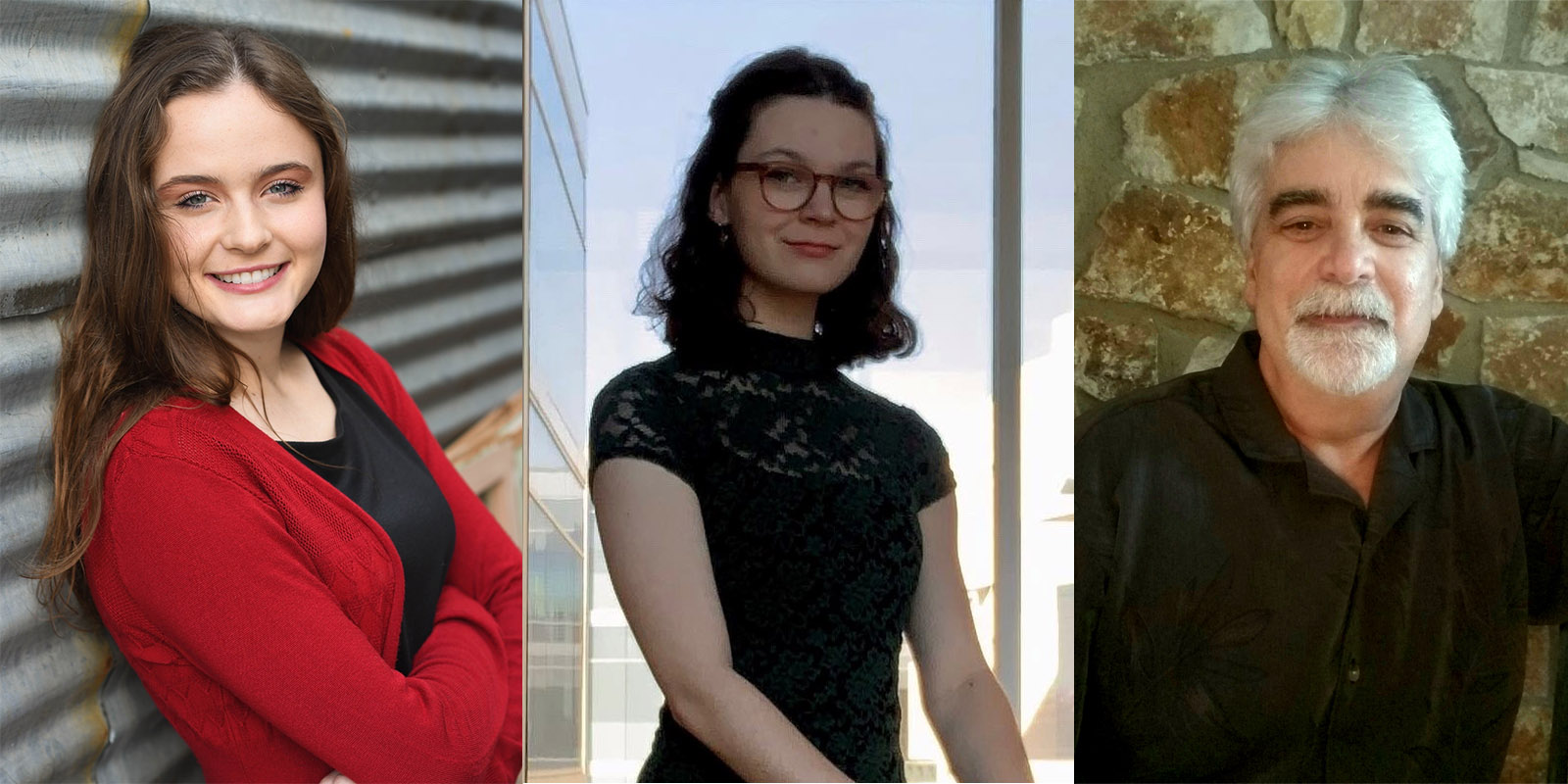 Hope Ash, Kaiya Fowler, and David Perez-Guerra
Three students from Texas A&M University-Central Texas's Bachelor of Music program – Kaiya Fowler, Hope Ash, and David Perez-Guerra – won first place in their respective categories at the South Texas Chapter of the National Association of Teachers of Singing Competition.
Held April 9 in Corpus Christi, Texas, the conference hosted students from several colleges and universities, including the University of Texas at San Antonio, Texas State University, University of Texas Rio Grande Valley, and University of the Incarnate Word.
Fowlers and Ash, A&M-Central Texas juniors, study voice under Teri Johnson. Perez-Guerra, a senior, studies piano under Dr. Kate Bae. Fowler won first place in the Upper Level Women's Musical Theater Division, Ash won first place in the Junior Women's Classical Division, and Perez-Guerra won first place in the Student Accompanist Division.
A&M-Central Texas' music program works in partnership with Temple College to offer on-campus learning in the Mary Marshall Performing Arts Center in Temple, Texas. There, students of the university have access to auditorium and recital spaces, rehearsal halls, and practice rooms.
The Bachelor of Music program at A&M-Central Texas encourages musicians to prepare for a range of music-inspired careers in education and other fields.
Fowler has taken advantage of this approach, pursuing a vocal concentration with an education minor that will allow were to become certified to teach after graduation.
Music Entrepreneurship, currently a course offered at the university, is another area into which the program hopes to extend itself. Glen Brumbach, associate professor of music, highlighted the many options that this opens for students as they look beyond graduation:
"You kind of form your own career in music. You could be a performer, you could be a composer, you could go into private teaching… You customize your Bachelor of Music program."