A&M-Central Texas Aids Mom's Transition to Bilingual Educator
By Bernadette Serna | March 30, 2022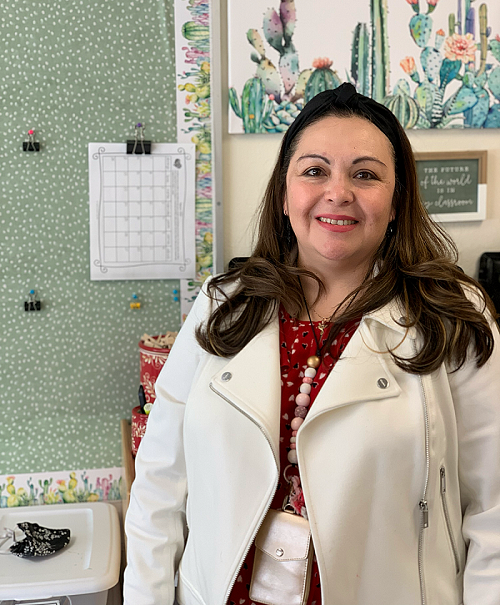 Lidia Valentin grew up in the small town of Cofradía de La Luz Jalisco, Mexico. Completing middle school was the highest educational aspirations for many students in her town, and high school was a luxury that not all could afford.
But Lidia's family always had some type of family-run business and was able to afford her high school tuition. Although Lidia has a passion for learning, she hadn't thought of her career.
After moving to the United States, Lidia's calling came from a situation close to home: Lidia recalls one of her own children struggling with one of his teachers. In that moment Lidia saw firsthand how a teacher had the power to negatively impact a student.
"I know that a teacher should be a good role model, and a teacher should be the person always encouraging you to keep going" Lidia said.
She was determined to make changes to prevent other students from feeling the way her son felt.
Lidia knew it wouldn't be easy and she was faced with many barriers. Equipped with perseverance, she was going to achieve her goal.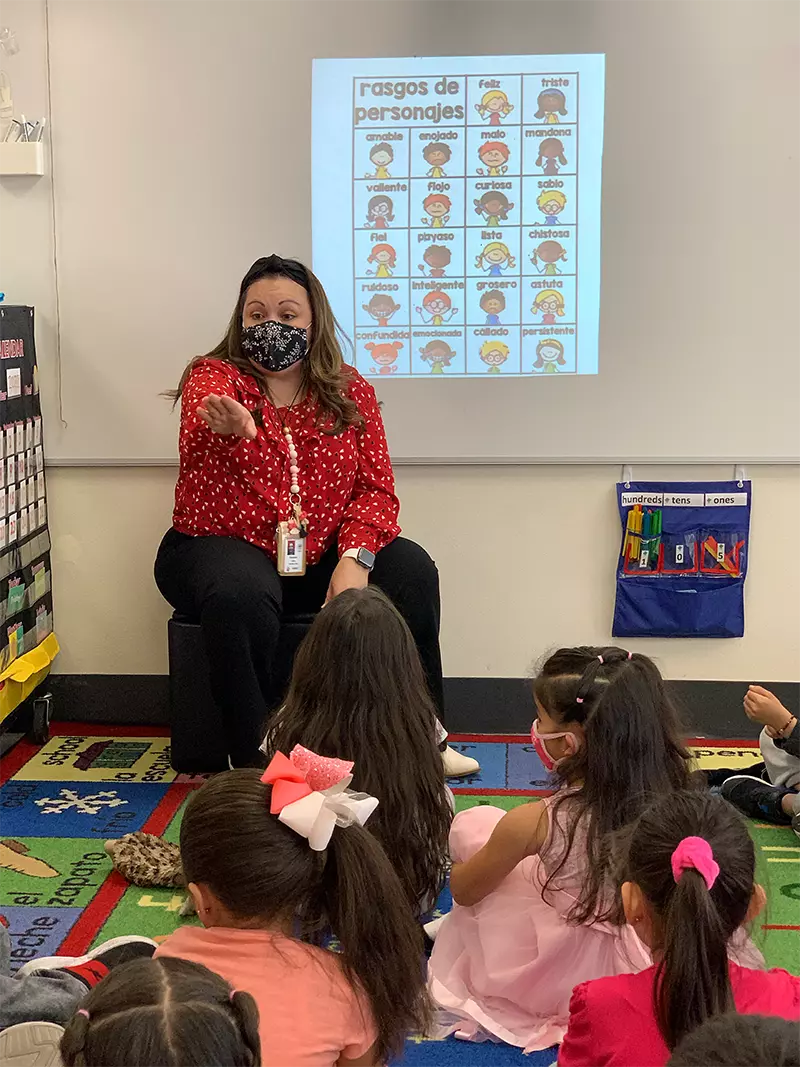 Cost was a worry Lidia had. After doing some research, she found Texas A&M University-Central Texas was both affordable and accessible. She was also surprised to learn of additional programs the University offered to help students with the cost of tuition. "Not only was it affordable, but I consider my classes to be high-quality classes, academically," Lidia said.
Lidia also worried her English skills wouldn't be enough to get her through college courses. She told herself if she needed additional classes to improve her English, she would do it.
After completing prerequisites at Central Texas College, Lidia enrolled to A&M-Central Texas. Then, the pandemic happened. Like many, she worried if she would be able to keep up with her courses.
She stayed positive and with the support and resources from the College of Education and Human Development she graduated in December 2021. She is now a kindergarten teacher in a bilingual class.
"I want my students to know that they can be successful. There is no barrier to stop them," Lidia said. "I want them to be confident to do what they want."
She is happy to hear that A&M-Central Texas is now designated a Hispanic Serving Institution (HSI). She recalls reading in one of her textbooks the low number of Hispanics pursuing higher education and thinking how she can positively change this.
"I'm glad I can say my university is 25% Hispanic, because that means the statistics are changing," Lidia said of A&M-Central Texas' HSI status. "I'm so happy and proud because I know my community will have more opportunities."