We're here to help students!
The Student Counseling Center is a place where you can go for no-cost services to help you handle day-to-day challenges and encourage your personal growth and development.
Our work provides services ranging from assistance with anxiety, depression, relationship concerns and crisis intervention. Our students get personal assistance tailored to their needs, in a welcoming and comfortable atmosphere.
Our services — including counseling sessions up to once a week — are at no additional cost while you are currently enrolled at Texas A&M University-Central Texas.
We're all here together: Nobody is alone.
Caring matters: More than two-thirds of all college students considering suicide first tell a friend. It's important to know what to do and say if you are approached by a friend.
Know what to do and who to contact if you are approached by a fellow student, and reach out to the Counseling Center immediately. All interaction with the Student Counseling Center is completely confidential. 
Counseling Center Services
The Counseling Center offers students, faculty and staff confidential counseling and a range of support services in a friendly, confidential and welcoming environment. Whether you'd enjoy a few minutes in our relaxation room, need a stress-relieving massage or would like confidential sessions with our licensed counselors, just come visit: we're here to help!
Individual & Couples Counseling
Stress Management
Time Management
Study Skills
Mental Health Education
Presentations & Training
COVID-19 Testing
Hypertension Education & Management
Type II Diabetes Education & Management
Nutrition & Weight Management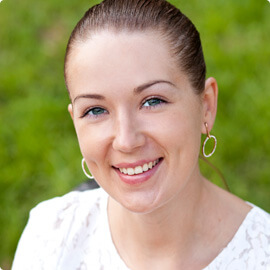 Free, confidential and convenient
The Counseling Center staff adhere to professional, legal and ethical guidelines set forth by the American Counseling Association... so all information about your contact with the Counseling Center stays private. There's no connection to your academic record, nor is there any information released to any other office or individual without your permission and signature on a written release form.
Counselors are required to report certain information when there is possible harm to the client or another person, in cases of child or elder abuse, or in the event of a court order. While these situations can happen, they are very rare. It is important to remember that your counselor's primary goal is to provide a safe environment in which you will feel comfortable to talk about your personal concerns.
Here's our promise to you:
The Texas A&M-Central Texas Counseling Center adheres to the ethical principles of the American Counseling Association. Our staff is committed to meeting the needs of all individuals regardless of culture, race, gender, ability, or sexual orientation. If, after you have been seen,  you need additional counseling or services that are beyond what we can offer,  Counseling Center staff will work with you to seek a referral to an outside agency.