University Writing Center
For Writers of All Ability Levels and All Stages of the Writing Process!
---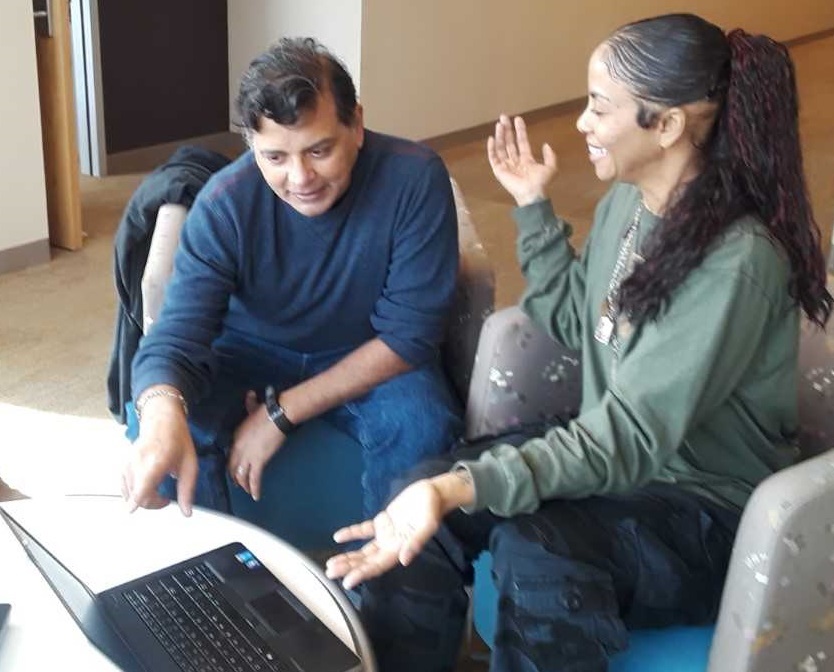 To make an appointment, use our scheduler

(walk-ins also welcome)
---
Hours of Operation
Warrior Hall 416
Monday - Thursday
10 am - 4 pm
 
University Library Satellite Location
Monday - Thursday
6 pm - 9 pm
 
Saturday (Online Only)
Saturday
12 pm - 3 pm
Please feel free to email
the Director of the UWC, Dr. Bruce Bowles, Jr.,
with any questions, concerns, and/or compliments.
---






Dr. Bruce Bowles, Jr.
"Maybe in a perfect world, all writers would have their own ready auditor—a teacher, a classmate, a roommate, an editor—who would not only listen but draw them out, ask them questions they would not think to ask themselves. A writing center is an institutional response to this need."
—Stephen North, "The Idea of a Writing Center"