Humanities
Welcome to the Department of Humanities at Texas A&M University Central Texas. Our department houses programs in English, History, Liberal Studies, and Music. We also host or co-host some unique minors: the Film Studies minor, the Fine Arts minor, the Linguistics minor, and the Environmental Studies minor. The department's diverse faculty strive to foster a community of learners that experience the joy of intellectual growth and discovery. The assignments in our courses develop critical and creative thinking skills, and improve each student's research and writing skills. Taken together, these experiences prepare students for an increasingly diverse and demanding life within and beyond the university.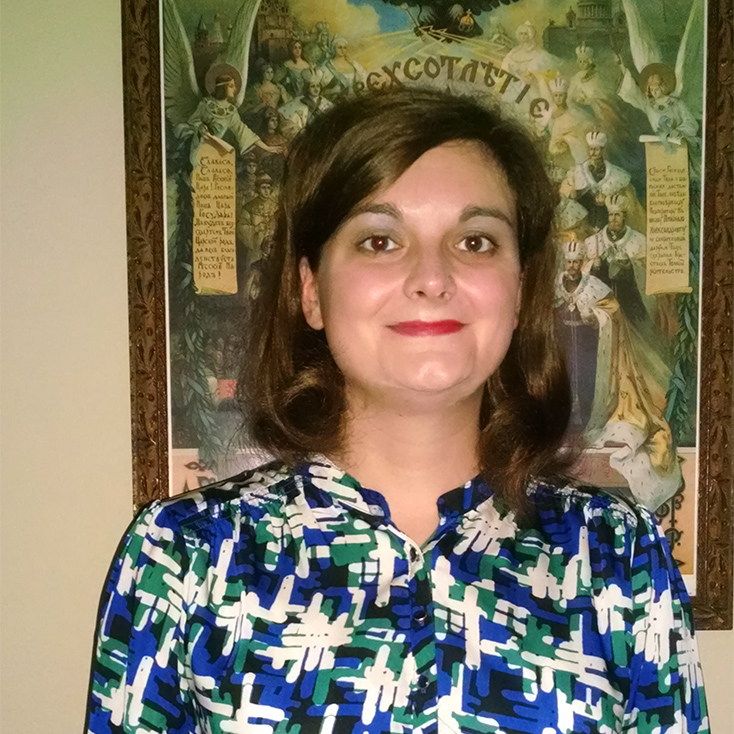 Dr. Cadra McDaniel
Chair, Humanities, Associate Professor of History
Room: HH-204L
254.501.5932
---
Take Classes from Recognized Faculty
Humanities faculty are leaders in their scholarly fields both in terms of their scholarship and service.
Dr. Bruce Bowles Jr. serves as a reviewer for Intraspection: A Journal of Rhetoric, Culture, and Style as well as WLN: A Journal of Writing Center Scholarship. He has published articles in prominent peer-reviewed journals including enculturation: a Journal of Rhetoric, Writing, and Culture; Journal of Response to Writing; and Praxis: A Writing Center Journal.
Dr. Glen A. Brumbach won multiple awards across a 34-year career as a band leader and secondary music educator. After earning a PhD in Music Education, he has presented clinics nationally and internationally. His research appears in leading music education journals including Journal of Historical Research in Music Education, Jazz Education in Research and Practice, and Journal of Band Research.
Dr. Amber Dunai serves as the Book Review Editor for Medieval Perspectives, a refereed journal of the Southeastern Medieval Association that helps define the medieval period and, more generally, matters of medievalism. Her articles have appeared in top journals in her area of specialty including Chaucer Review, Mythlore, and Journal of Tolkien Research.
Dr. Timothy C. Hemmis serves as the Regional Coordinator for the Southwest Society for Military History and he is the Book Review editor for The Presidential Studies Quarterly. He has peer-reviewed articles in the Military Review and The Journal of Illinois History. He has delivered invited talks at the Army and Navy Club in Washington DC, The War and Society Working Group at Texas A&M University- College Station, and US Army III Corps Senior Command at Fort Hood.
Dr. Cadra Peterson McDaniel is an invited member of Washington University's (St. Louis) three-year project on the formation of collective memories. Her monograph, American-Soviet Cultural Diplomacy: The Bolshoi Ballet's American Premiere (2015), explores cultural production/consumption, cultural politics, and ideology. She has given numerous presentations, including an invited talk to students in Moscow.
Dr. Allen H. Redmon serves as the President of the Literature/Film Association and on the Executive Committee for the Adaptation Forum at the Modern Language Association. He is the author of Rewatching on the Point of the Cinematic Index (2022) and Constructing the Coens: from Blood Simple to Inside Llewyn Davis (2015), the editor of Next Generation Adaptation: Spectatorship and Process (2021), and co-editor of Clint Eastwood's Cinema of Trauma: Essays on PTSD in the Director's Films (2017).
Dr. Stefan Schoeberlein is the Program Coordinator for the Master of Science in Liberal Studies. He also serves as a contributing editor for the Walt Whitman Archive, the co-director of the Movable Project (a digital archive of recovery narratives), and as vice president of the Digital Americanists Society. His peer-reviewed essays have appeared in journals such as American Literature, Digital Scholarship in the Humanities, and the Walt Whitman Quarterly Review. Dr. Schöberlein's edited collection of Whitman's New Orleans prose has been published by LSU Press (2022); his monograph about nineteenth-century literature and brain science is forthcoming.
Dr. Stephanie Peebles Tavera is the author of (P)rescription Narratives: Feminist Medical Fiction and the Failure of American Censorship (Edinburgh University Press, 2022), which is a ground-breaking study of American woman-authored medical fiction during the nineteenth-century. She is also the author of the critical introduction to the 1892 novel Helen Brent, M.D. by Annie Nathan Meyer, which won Honorable Mention for the 2021 Society for the Study of American Women Authors Book Edition Award. Dr. Tavera's articles have appeared in the top journals in her field, including Legacy, Utopian Studies, and Science Fiction Studies.