Convenience and Comfort Meet Caring and Connecting:
The synchronous online MA in English program captures the best facets of both face-to-face and online classes. From the convenience and comfort of your own home, you will be able to engage in scholarly conversations regarding a variety of topics in English studies. Our faculty are leading scholars in their fields who will connect with you personally and offer the individualized attention you need to succeed. We look forward to collaborating with you wherever you are!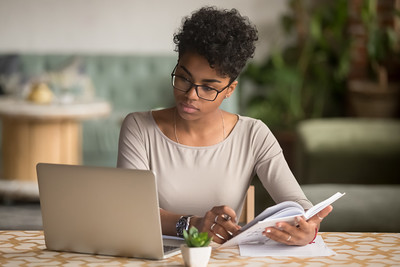 ---
Program Overview
The Master of Arts in English at Texas A&M University-Central Texas is designed to help students cultivate a unique professional identity. Our program is designed to help students interested in pursuing a doctoral degree, secondary teachers seeking dual-credit certification, and individuals interested in securing full- or part-time teaching or administrative opportunities at a higher education institution.
Through focused seminars and strong faculty mentorship, you can expect to develop expertise in English Studies both in and out of the classroom. Our faculty focuses on helping you contribute to ongoing scholarly conversations and will work with you to find relevant conference and publishing opportunities.
---
"When you come to A&M-Central Texas, you are going to find the most accessible and friendly staff and faculty there is. One of the reasons I chose to come back for my master's degree was the strong relationships I gained through my undergraduate studies and even after graduation. The classroom experience is always beneficial because the professors are experts, but they're also down to earth and care about their students. Add in the fact that it's such an affordable university with plenty of variety in the available programs, and TAMUCT is the perfect choice for higher education."
---
Course Offerings and Sample Plans of Study
Students enrolling in the MA in English can expect to see at least three courses offered each fall and spring, and at least two courses in the summer. Courses are offered in a synchronous online format.
The two below attachments provide an overview of the kinds of courses that may be offered in regular semesters and a two-year sample plan for how thesis and comprehensive exam students can complete the degree in two years.
---
Current Thesis Projects
See ways that MA in English students are using their thesis projects to support their areas of scholarly and professional interest.
Stacey Torres
My thesis encompasses two ideas: (1) The Hunger Games can be read as a loose adaptation of Shakespeare's Julius Caesar and (2) one detail kept within this loose adaptation is the scapegoat mechanism. Someone who follows Girard's mimetic theory, mainly that the scapegoat mechanism has been exposed, would expect to see this detail revised. Yet, it is still very much alive.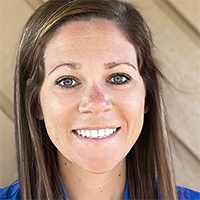 ---
Program Coordinator
Dr. Amber Dunai Bio
Humanities
Associate Professor of English and Linguistics
Office/Room HH-204K
254.519.5789
adunai@tamuct.edu