Program Overview
The Bachelor of Arts in English at Texas A&M University-Central Texas prepares students to enter diverse professions in both the public and private sector. English majors develop solid writing, critical thinking, and analytical skills.
As an English major, you will explore how language and literature shape our culture and your identity. Our program combines technological and creative skills to build communication and interpersonal skills that will enable you to transform a variety of perspectives into practical and meaningful communications in the workplace and community.
Talk to an A&M-Central Texas academic advisor, online or in person, for prospective student advising, undergraduate advising, and help with a range of other issues.
Schedule an advising session
---
Areas Of Focus
Rhetoric and composition
English language and linguistics
Teacher preparation
Critical and literary analysis
Creative writing
Film and popular culture
---
Transfer Pathways:
The direct & affordable path from your community college to a BA English degree!
A&M-Central Texas offers customized transfer pathways leading to the BA English degree for students at these colleges. Don't see your college or degree program? Contact us, and we'll create one for you specifically!
If you are planning to start your study at an A&M-Central Texas partner college, our Transfer Pathways help you identify the specific courses you will need in each semester, from freshman through graduation!
If you are already attending an A&M-Central Texas partner college, Transfer Pathways show you the quickest path to a bachelor's degree, with no extra classroom time and no wasted credit hours.
If you attend or plan to attend another college, A&M-Central Texas will create a customized pathway just for you, and update it with you each semester as you move toward your degree!
Or use one of our transfer guides, which lead you to an Education BAS degree by showing typical freshman and sophmore classes:
Contact us: We're here to help you graduate on time and with less student debt.
---
The Lookout: A Journal of Literature & the Arts
The Lookout: A Journal of Literature and the Arts features student works and is published annually by the College of Arts and Sciences at Texas A&M University-Central Texas, Killeen, Texas.

Program Contact
Dr. Stephanie Peebles Tavera Bio
Humanities
Assistant Professor
Room: HH-204M
254.519.5773
stavera@tamuct.edu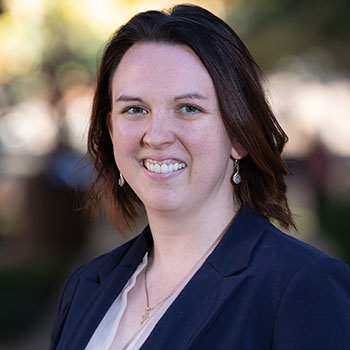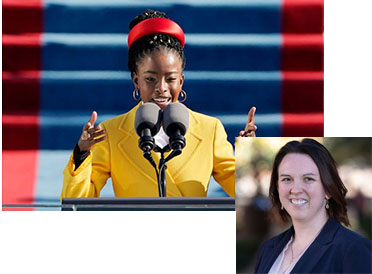 Faculty Media Highlight:
Dr. Stehanie Peebles Tavera, interviewed by Lauren Dodd of the Killeen Daily Herald, regarding the rhetorical significance of the recent inaugural poem. Read more.