Program Overview
The Bachelor of Arts in History at Texas A&M University-Central Texas provides a curriculum that reveals the diversity and complexity of human history and life. By facilitating the development of reading, research, and writing skills we prepare students for diverse careers or graduate school. The BA history can also accommodate a minor or secondary teacher certification.
As a BA History major, you will benefit from educational experiences both inside and outside of the classroom. Each year, we host the annual Central Texas Military History Symposium, which showcases prominent speakers from the military and the academy. Texas A&M University-Central Texas is also home to the Central Texas Historical Archive, which is housed in a state-of-the-art facility in Heritage Hall. This unique, one-million-page archive includes collections on military, diplomatic, and presidential history of the post-World War II era.
Talk to an A&M-Central Texas academic advisor, online or in person, for prospective student advising, undergraduate advising, and help with a range of other issues.
Schedule an advising session
Our diverse inventory of upper-level courses including US History, European History, and World History balance the treatment of political, social, military, and diplomatic history in our course offerings.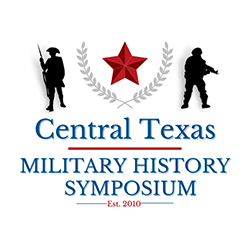 Military History Symposium
The Central Texas Military History Symposium hosts nationally prominent military historians. The Central Texas Military History Symposium at Texas A&M University-Central Texas serves as a local and regional event promoting the study of the history of warfare and its influences on society. The Symposium's main goal is to provide the people of Central Texas and our students with access to the nation's top scholars in military history. Read More
Program Contact
Timothy Hemmis
Assistant Professor of History
Office/Room HH-216h
254.501.5931
themmis@tamuct.edu