Glen Brumbach Profile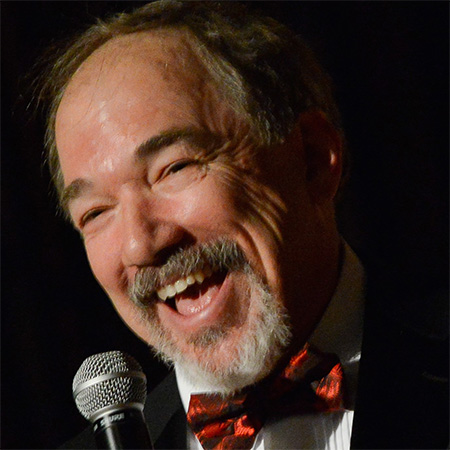 Dr. Glen Brumbach
Department: College of Arts & Science
Assistant Professor of Music
Room: HH-204T
Dr. Glen A. Brumbach is an Assistant Professor of Music. He is a retired instrumental music teacher and band director having taught for 34 years in the Boyertown, Reading, Muhlenberg, and Muncy, (Pennsylvania) school districts. During Dr. Brumbach's teaching tenure his concert, marching and jazz ensembles received the highest ratings at area competitions and festivals and have performed across the continental United States, Canada and Europe. His marching bands won four Cavalcade of Bands Championships as well as being awarded the Sweepstakes Award five times at the Shenandoah Apple Blossom Festival in Winchester, VA. His jazz ensembles were selected three times to perform at the Pennsylvania Music Educators Conference as well as the National Association for Music Education Eastern Conference. His ensembles have opened for Maynard Ferguson, The Count Basie Orchestra, Stan Kenton Alumni Band and the Preservation Hall Jazz Band; and performed with Wynton Marsalis, Chris Vadala, Terrell Stafford, Jim Snidero, Randy Brecker, Dave Stahl, and Alan Cheznovitz (Al Chez) of the David Letterman Show band.
Dr. Brumbach earned his BS and MS degrees in Music and Music Education from Mansfield University of Pennsylvania and his PhD in Music Education from the University of Maryland. Dr. Brumbach also studied jazz ensemble techniques at Jazz at Lincoln Center's Director's Academy studying with Terrell Stafford, Ron Carter, Reggie Thomas, and Loren Shoenberg. He was past President of the District 10 Pennsylvania Music Educators Association as also original Jazz Vice President and Founder of the Berks County All-Star Jazz Band as well as the Cavalcade of Bands Band Director and Jazz Band Director of the Year. As a result of his work in conjunction with the Berks Jazz Festival and Arts Council (Berks County, PA) he received the Frankie Scott Jazz Education Award in 2014.
Dr. Brumbach's research interests include the pedagogy and history of instrumental ensembles such as jazz (performance and improvisation), marching and concert bands, diversity and inclusion in music ensembles. He has articles published in the Journal of Historical Research in Music Education, Jazz Education in Research and Practice, as well as the PMEA Journal, Maryland Music Educators Journal, Connecticut Music Educators Journal and the Vermont Music Educators Journal.
Dr. Brumbach comes from a very musical family in Berks County, PA, including his parents, brothers and cousins. His wife is a 25 year veteran public high school Vocal/Choral Music Educator; his son is a professional studio guitarist and currently writes music for television and film Los Angeles, CA. He also lives with two Siamese cats and a crazy Border Collie in Central Texas.