Faculty Spotlight
College of Arts & Sciences Faculty Spotlight Series
The College of Arts and Sciences is pleased to have attracted some truly remarkable faculty. They are dedicated professionals in the classroom and in their fields. Beginning this fall, the College will begin a series to celebrate the expertise of our members, one faculty at a time.
Dr. Michael Daley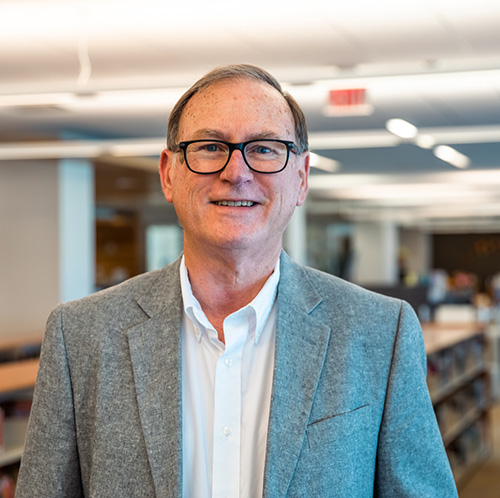 Dr. Michael Daley, is Regents Professor and Chair of the Department of Social Work at Texas A&M. University – Central Texas. He was recognized for Recent Contributions to Social Work Education (2022) and named a Social Work Pioneer (2019) by the National Association of Social Workers. His scholarly work is focused on the social work profession, undergraduate social work, social work ethics, and rural social work. He is Editor-in-Chief for the Journal of Baccalaureate Social Work and a member of the council on Social Work Education Commission on Accreditation.
---
Presentation: Tuesday, March 21, 4:30 p.m.
Location: Founders Hall, Bernie Beck Lecture Hall (Doors open at 4:15 p.m.) All are welcome to attend. Appetizers and light refreshments will be served!
"Rural Social Work in the 21st Century: Serving Individuals, Families and Communities in the Countryside"
Dr. Daley's talk will cover some of the major issues addressed in his 2021 book Rural Social Work in the 21st Century, (2nd ed.) that focuses on adapting social work to the needs of small communities in the US. More on Dr. Daley's talk.