Cybersecurity Professors Receive Funding from Texas A&M Engineering Experiment Station
By Theodore Davis | February 08, 2022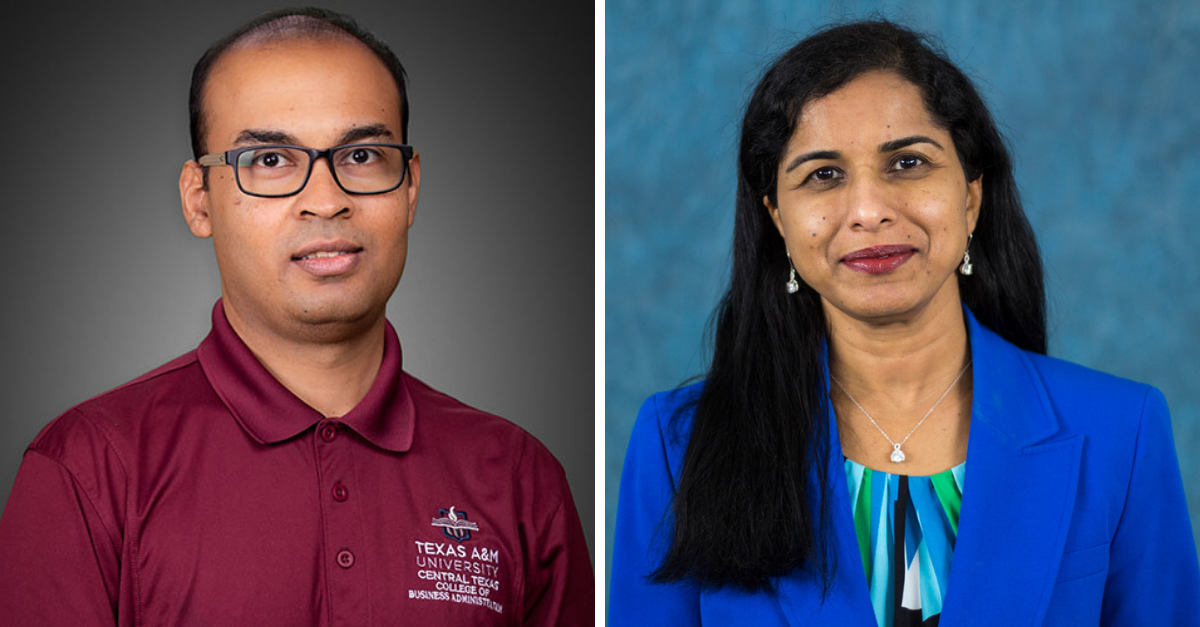 Two cybersecurity professors from Texas A&M University-Central Texas received funding from the Texas A&M Engineering Experiment Station (TEES) for their project developed at TEES Annual Research Conference (TARC). The project, CyberEye, seeks to create a better way of managing increasingly interconnected systems like power grids and water services.
Dr. Anitha Chennamaneni and Dr. Abhjiit Nag, professors in the Department of Computer Information Systems, attended TARC in 2021. At the conference, groups of scholars worked together to develop ideas for research projects that had the possibility of funding.
"They look at each other's interests, the research that they are doing currently… what skills that they can bring to the table and also what is the need… the areas, the topics that are emerging that need to be addressed," Dr. Chennamaneni said.
Dr. Chennamaneni and Dr. Nag's group also included Dr. Eman Hammad, Dr. Mohsen Aghashahi and Dr. Erdogen Dogdu. Together they discussed possible subjects for their project, choosing to focus on modern infrastructure. According to Dr. Chennamaneni and Dr. Nag, modern infrastructure has become increasingly reliant on complicated systems. The team expressed concern about what happens when one part of such a system malfunctions. While early prevention of such issues is also a priority, Dr. Nag spoke to the group's desire to isolate how they might "take steps to mitigate the overall damage in the long run."
After hearing the team's presentation, the TEES awarded them $10,000 in funding to pursue their research. Since then, the group has been meeting regularly to continue developing the project. "Our collaboration with the other members of the team has been pretty smooth. They are all experts in their fields, it's pretty friendly, and I think we're all learning from each other," continued Dr. Chennamaneni.
Both she and Dr. Nag have received significant support from A&M-Central Texas, particularly given its close-knit community of faculty and staff. Dr. Chennamaneni cited the Office of Research as having been very helpful. Moving forward with such a strong network of assistance, CyberEye promises to help the quickly-evolving world keep up with equally constant threats.