Faculty Spotlight - September 2022
College of Arts & Sciences: Faculty Spotlight Series
September 2022 - Featuring Dr. Cadra Peterson McDaniel
Presentation: September 15, 5pm
Location: Founders Hall, Bernie Beck Lecture Hall
All are welcome to attend. Appetizers and light refreshments will be served!
"Perceptions of Innovation and Degeneration:
The World of Art and Russian Painting."
Dr. McDaniel's talk will discuss some of the research supporting her next book-length project, which looks at the World of Art and the arts in late Imperial Russia.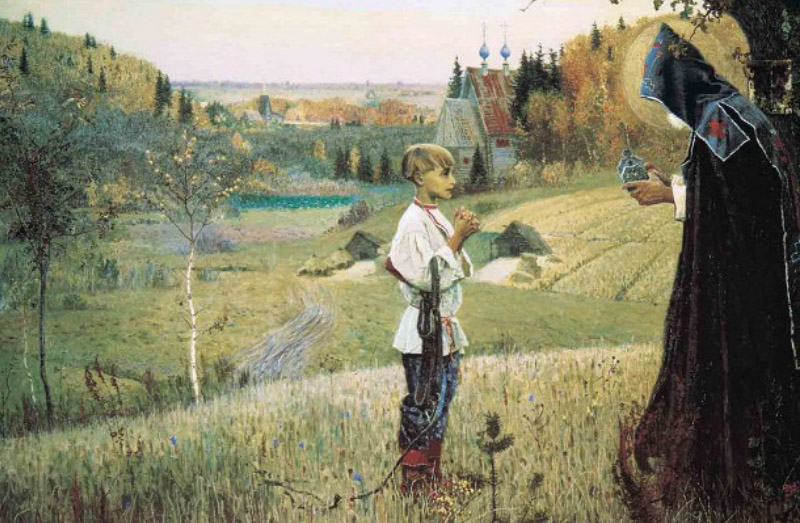 Mikhail Nesterov, The Vision of the Young Bartholomew, 1889-1890. Oil on canvas, 160 x 211 cm. Tret'iakov Gallery, Moscow.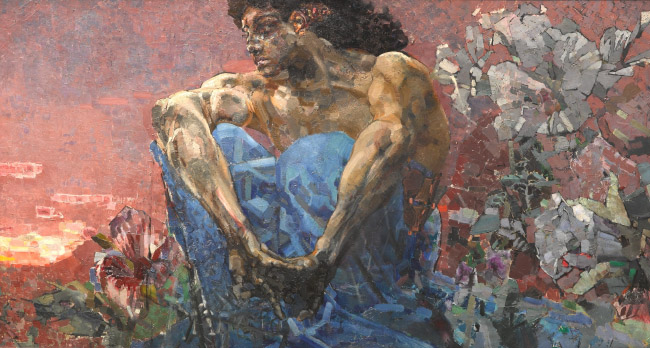 Mikhail Vrubel, Demon Seated, 1890. Oil on canvas, 115 x 212.5 cm. Tret'iakov Gallery, Moscow.
Abstract for the talk: Late Imperial Russia experienced a series of tumultuous political, social, economic, and cultural events. Within the Russian artistic scene, there arose a movement to break from the Realism that had dominated Russian painting since the mid-nineteenth century and to embrace the various avant-garde styles that were emerging across Europe. The World of Art, a broad association of artists, began to experiment with abstract and modernist styles of painting and sought to cultivate an appreciation for these avant-garde styles. Critics and art historians in Russia, however, remained divided regarding the merits of avant-garde painting. Both these critics' and art historians' praise or condemnation of these avant-garde styles reflected broader European debates concerning the late nineteenth and early twentieth centuries as periods of either social and cultural innovation or degeneration.
---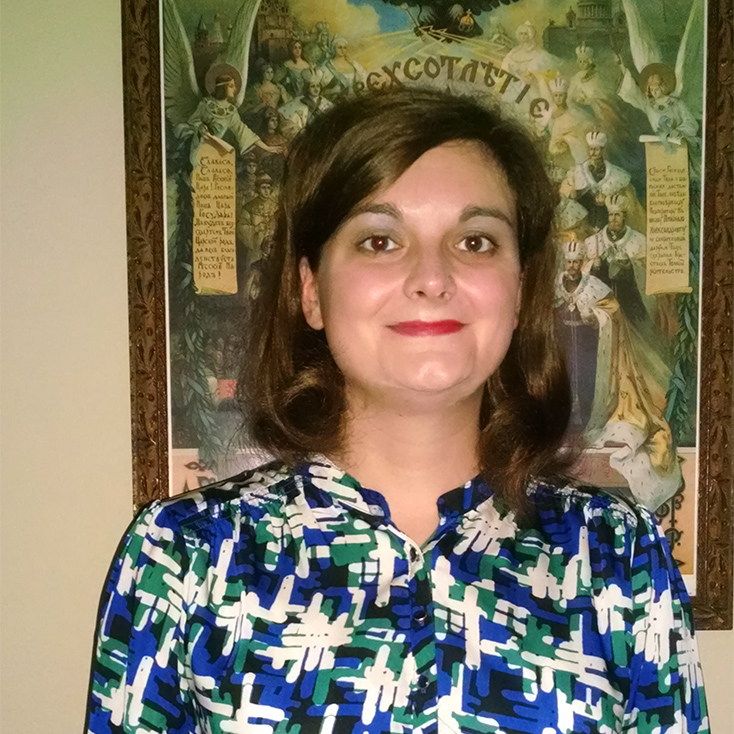 Dr. Cadra Peterson McDaniel is an Associate Professor of History and Chair of the Department of Humanities within the College of Arts and Sciences at Texas A&M University-Central Texas. As a cultural and political historian, Dr. McDaniel explores historic and contemporary Russian/Soviet cultural and political figures' efforts to portray their country to an international and/or domestic audience. Dr. McDaniel has published on topics from Russia's Imperial, Soviet, and post-Soviet eras. Her articles have appeared in various peer-reviewed publications, and her publications include the monograph, American-Soviet Cultural Diplomacy: The Bolshoi Ballet's American Premiere published by Lexington Books. Presently, Dr. McDaniel is exploring contemporary Russia's discussions of the First World War as an invited member of the Collective Memory Network, at Washington University in St. Louis, Missouri, which is supported by the James S. McDonnell Foundation.
Chair, Department of Humanities
Associate Professor, History