A&M-Central Texas Graduate with Master's in History moving toward career in academia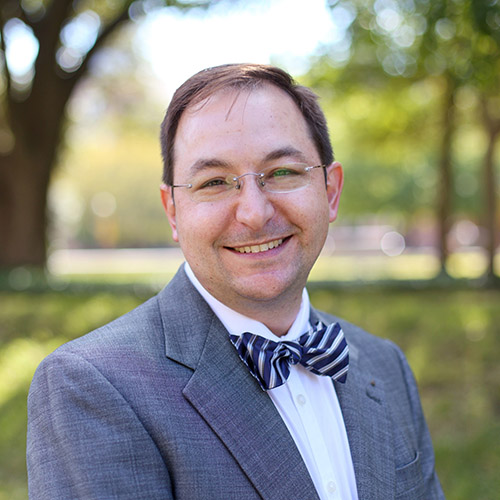 September 15, 2023
Patrick Leech is a shining example of how a change in career paths can lead to a fulfilling and successful journey in academia. After dedicating over a decade of his life to the field of information technology, Patrick's journey took a significant turn when he enrolled in the History graduate program at A&M–Central Texas in 2014.
Balancing between his studies and a full-time job was challenging, but the convenience of evening courses at A&M–Central Texas made it possible for him to earn a master's degree.
"My favorite part of attending A&M–Central Texas was the amazing professors. They share a wealth of insights and experiences during class discussions and in conversations outside of class. During my time at A&M–Central Texas, I benefited immensely from the mentorship of my professors who helped me find an academic identity. My current research is a continuation of the research I started at A&M–Central Texas. My time there has laid the foundation for my current work and prepared me to do so successfully."
In 2018, Patrick applied to the History doctoral program at Baylor University with the goal of becoming a full-time professor. Currently, Patrick is a Ph.D. Candidate at Baylor University, focusing his research efforts on the resettlement of Hungarian refugees during the Cold War. Patrick's dedication and commitment to his research have not gone unnoticed. In August 2023, Patrick left for Hungary on a Fulbright US Student Program Research Award. He participated in a research project with the goal of creating web-based resources for researchers and families attempting to trace the journeys of Hungarian refugees during the Cold War. Patrick recently launched a website, where he shares insights into his work, experiences, and the fascinating world of history: https://patrickcleech.com/historian-gulyas/
"A&M–Central Texas certainly helped me restart my academic career and I am glad to help support it."