By Bernadette Serna
June 28, 2023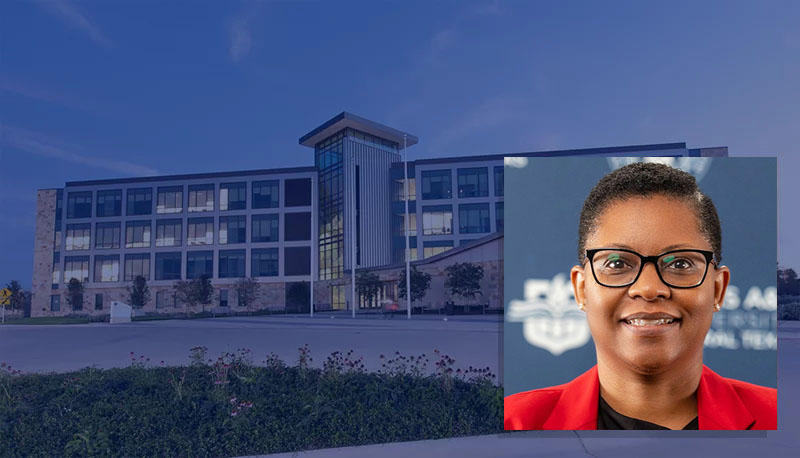 Texas A&M University–Central Texas' Division of Student Affairs has appointed Keisha Holman as the director of Career and Professional Development.
Holman's familiarity with the community and higher education can be attributed to her time at Central Texas College in various capacities including student support and teaching roles. She ended her tenure at CTC as Director of Career Services.
"I have been serving students in this community at the post-secondary level for almost 20 years. I am really looking forward to using that experience to help the students of Texas A&M University–Central Texas identify their professional strengths, develop their career readiness competencies, and successfully navigate their career journey," Holman said.
Dr. Brandon Griggs, Assistant Vice President and Dean of Student Affairs spoke to Holman's strength in connecting with the unique community that is Central Texas and helping students achieve career success.
"We are excited to have Keisha Holman join our team. Her experience in career development and supporting students is a huge asset to the university. We look forward to enhancing the quality resources we have for students and helping students advance in their careers," Griggs said.
The Career and Professional Development office provides students free resources such as career readiness workshops, networking opportunities, mock interviews, and resume and LinkedIn profile reviews.
"As I settle into this new role, I hope to collaborate with the various colleges and departments within the institution, as well as community partners, to create meaningful experiences for our students," Holman said. "Whether it be college-specific hiring events, developing industry partnerships to identify internship and employment opportunities, or partnering with various departments on campus and community projects. I want every Warrior to know that the Career and Professional Development office is one of many great resources available to them at A&M–Central Texas."