By Bernadette Serna
May 18, 2023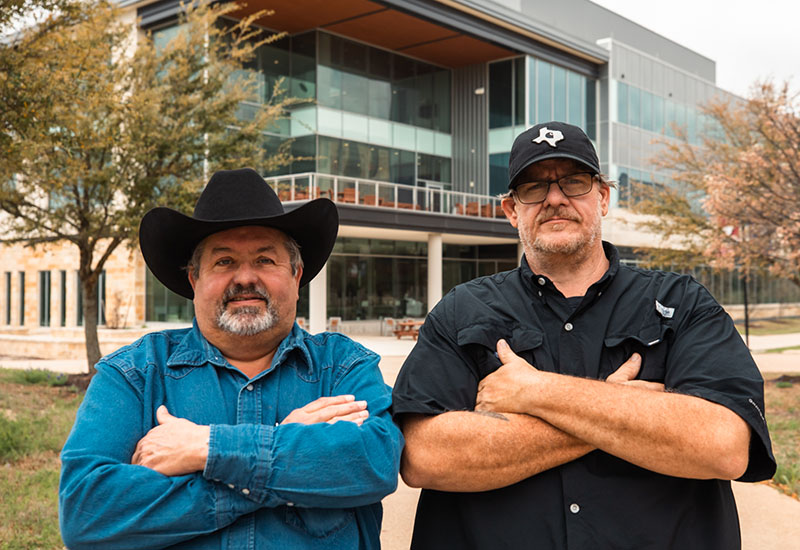 Above: "Storage Wars: Texas" celebrities Ricky and Bubba Smith.
Local "Storage Wars: Texas" celebrities Ricky and Bubba Smith will host "Treasure War$: Collegiate Edition" Saturday, July 15, from 4 p.m. to 6 p.m. at Texas A&M University – Central Texas' Bill Yowell Conference Center.
Items will be auctioned to raise money for Central Texas College and A&M – Central Texas' joint Eagle Warrior Scholarship. The scholarship is awarded to eligible CTC students transferring to the University pursuing their undergraduate degree.
General admission entry includes a gourmet hotdog, a bag of chips, water or soda, and a cookie. Tickets are $25 and can be purchased online. VIP admission that includes a meet and greet with Ricky and Bubba is also available.
The event will also include opportunities for attendees to win raffle prizes and a treasure chest filled with gift cards.
Current sponsors include JoAnn Purser Homes, American Veterans Mission, Bell County Motorworks, Crafter's Convention, Lott, Vernon & Co. PC, Centex Technologies, The Smile Doctors, and Peter Beronio Wealth Planning.
Become a Treasure War$ sponsor here. For questions contact Advancement and Alumni Services Assistant Director Kathleen McDonlad at 254-519-5782 or kmcdonald@tamuct.edu.