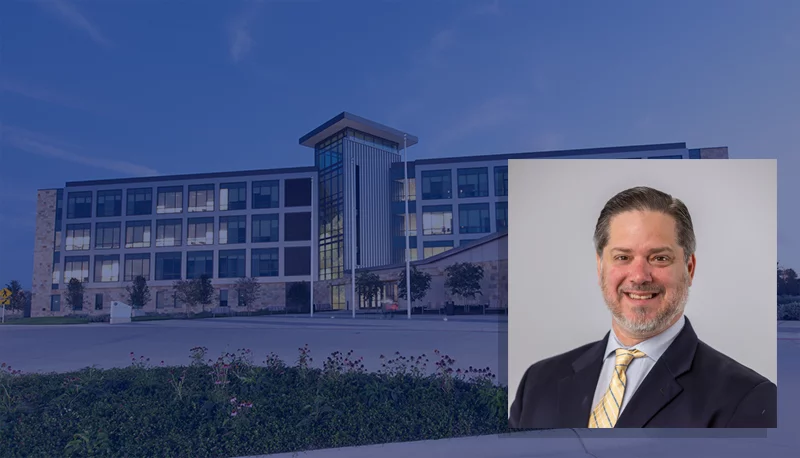 Dr. Allen Redmon

---
Texas A&M University-Central Texas has selected Dr. Allen Redmon as the next Dean of the College of Arts and Sciences.
Beginning in the Fall 2022 semester, Redmon will serve as the academic and administrative leader for the college and will be responsible for the strategic and academic direction of its operations. As dean he will work with department chairs, faculty and staff to achieve the goals of the college and the university through shared governance, collaborative and consultative processes and consensus-building.
"Being dean of the College of Arts and Sciences means that I am in the best possible position to celebrate the extraordinary successes of our students and faculty, to align academic programs to the needs of the region, and to ensure we have the resources we need to realize our mission and demonstrate our values," Redmon said.
His experience in higher education dates to 2003 as an assistant professor in English at East Texas Baptist University. He is also a published writer and has held various professional leadership roles, such as president (2018-current) of the Literature/Film Association, the largest professional organization to study literature and film.
A&M Central Texas Provost Dr. Peg Gray-Vickrey said the administration is looking forward to working with Redmon as dean.
"We are looking forward to having Dr. Redmon join us as Dean of the College of Arts and Sciences this September 1, 2022. He has served at A&M University-Central Texas since 2008 and has served in multiple leadership roles. He is a strong advocate for faculty and students at the university. Dr. Redmon is a noted expert in literature and film studies," Gray-Vickrey said.
In 2014 he became Chair of the Department of Humanities. While in his role as chair, Redmon initiated and supported activities resulting in continuous improvement of teaching and student success.
"I most look forward to conveying the full relevance of each of our academic programs to the needs and aspirations of our society. It is so easy to reduce the university to one objective or an academic program to one outcome," Redmon said. "The truth is, the university has many faces and voices. The healthiest universities are as diverse and complex as our most vibrant communities. Our academic programs deliver vital content and instruction, but always while also developing broader skills that today's world demands-- curiosity, critical thinking, empathy, and the ability to bring even complicated tasks to completion."
As dean, Redmon will create and foster relationships with internal and external stakeholders and develop and adopt strategies to support faculty teaching and scholarship.
"I would most want current and prospective students to know that each person in the College of Arts and Sciences is here with a purpose," Redmon said. "We want to meet students where they are and to help them achieve their most ambitious objectives. We want to help them clarify who they are and what they want to accomplish. Above all, we want to be a place where all people can find success, both personally and professionally."