By Karen Clos
June 14, 2023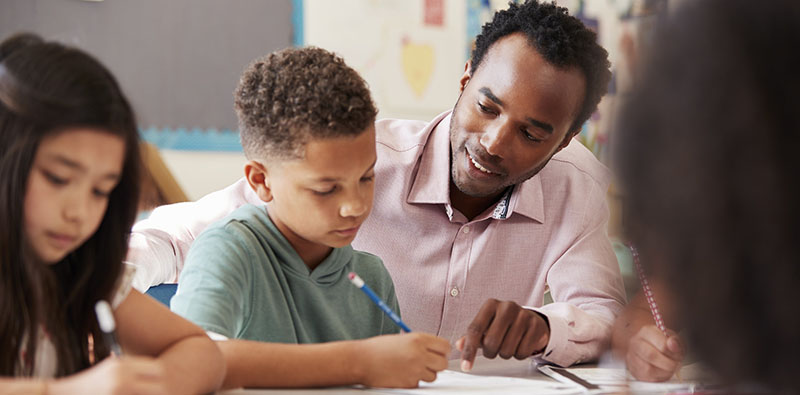 The undergraduate teacher preparation program at A&M-Central Texas has been recognized by the National Council on Teacher Quality (NCTQ) for its rigorous preparation of future teachers in how to teach reading, earning an "A" grade in NCTQ's new report, Teacher Prep Review: Strengthening Elementary Reading Instruction.
The program is among just 23% nationwide to earn an "A" from NCTQ for meeting standards set by literacy experts for coverage of the most effective methods of reading instruction—often called the "science of reading."
To earn an "A," programs needed to meet NCTQ's targets for coverage of the five core components of scientifically based reading instruction—phonemic awareness, phonics, fluency, vocabulary, and comprehension. A&M-Central Texas is proud to be recognized among the programs ensuring that future elementary teachers enter the classroom equipped with the knowledge and skills they need to help students become strong readers.
University President, Marc Nigliazzo, congratulated the program and its faculty on the recognition, and Jeffrey Kirk, Ph.D., Dean of the College of Education and Human Development, offered his thanks to the educational preparation program, including Chelsea Warner, Ph.D. and Shelley Harris, Ph.D., who with the collaboration of their colleagues demonstrated strong and effective linkages between best practices and teacher training.
"Reading is fundamental to our culture, to our workplaces, and to our futures," he said. "We have hundreds of extremely well-prepared teachers in the classroom now and we encourage those who are called to become teachers to reach out to us and be a part of a tremendously successful program."
The new NCTQ analysis of teacher preparation programs' coverage of the science of reading was developed over the course of two years, involving teams of literacy experts, researchers, teacher preparation leaders, and educators. NCTQ evaluated 693 traditional undergraduate and graduate programs across the country, including 50 in Texas. Overall, just 112 programs earned an A and 48 earned an A+.