By Bernadette A. Serna
December 22, 2022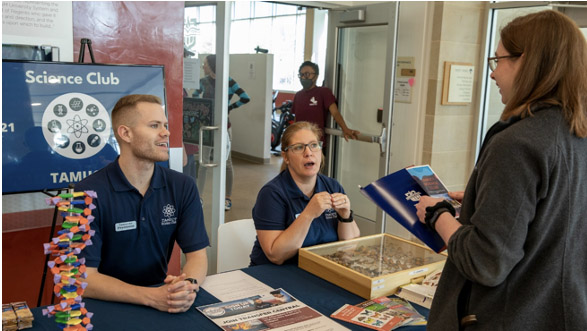 Texas A&M University–Central Texas will welcome new students to campus for Spring Orientation on Friday, Jan. 6, from 8:00 a.m. to 1:30 p.m., in Bill Yowell Conference Center in Warrior Hall.
Students can expect to learn about student success resources, work study and student organization opportunities, and campus culture. They will also have the opportunity to connect with other students, faculty, and staff.
Advisors from respective colleges will be available to help students register for their first semester.
New Student Programs Coordinator Zamika Bradley focuses on student success and the importance of campus community when planning orientation.
"Our goal is to provide our students with the resources they will need to succeed academically and find their place in the Warrior community," Bradley said.
"We're thrilled to welcome new students to the Warrior family. New Student Orientation is the first step in discovering the experience at TAMUCT."
For more information about orientation, contact Bradley at zbradley@tamuct.edu.