Karen Clos
October 17, 2023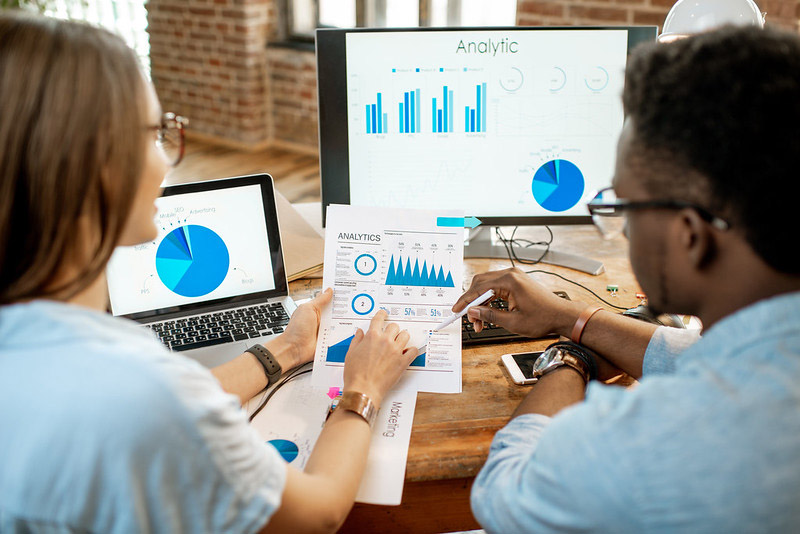 In university classrooms everywhere, students and professors engage with their chosen fields of study. Books are opened, computers powered up, ideas exchanged, and new skills are learned.
Of course, for many, the reasons for enrolling are as varied as the subjects they choose to study. Some seek upskilling for employment, some are completing a degree in the hopes of a career or promotion within employment they already have, and some are following their interests.
But for the students in Assistant Professor Ankita Singhvi's data analytics course, there was an unexpected benefit: the opportunity to take what they were learning in the classroom and use it with and for local non-profit agencies like United Way of Central Texas and others including local schools and libraries, food pantries and fundraising entities, and even an animal rescue agency.
"Every one of the faculty at this university can all describe the joy that comes from teaching new concepts to students and seeing them put that new learning into action," Singhvi said. "And the only thing better than seeing that happen in the classroom is seeing what the power of that learning does when it is shared with the community.
Daniel Ramos, vice president of community impact at the United Way of Central Texas, could not agree more. And he could not be more grateful for Singhvi's determination to extend traditional "in classroom" learning into non-profits like his.
"Most non-profits exist on a financial shoestring," he said. "Of course, we are grateful for every penny in our budget, but once we prioritize serving those who rely on us, there is never enough money left to hire someone to tell us how to use our own data more effectively."
Problem solved. Last spring – and this spring upcoming – Singhvi expects to again teach the junior level undergraduate data analytics class, providing hundreds of hours of real-time expertise that is proving its own value in a real-world way.
And with the same precision of an Excel spreadsheet, she and her students will be reaching out to the community for non-profits in need.
Ramos says working with A&M-Central Texas student and Copperas Cove resident, Jenifer Dernehl, was a godsend.
"Before she and Dr. Singhvi came along, we were collecting data, but we were not using it to our advantage. We did not even know where to start. And that is where her work became the most valuable."
In just two weeks, he said, Dernehl had created data sets about the populations they were serving, where they were from around the county, and where they needed to go to serve more. Her work, he added, also turned into a grant application to VITA – Volunteers in Tax Accounting – that resulted in a successful outcome and an increase to their funding of $2,000 annually.
His advice to other agencies and non-profits not yet engaging A&M-Central Texas accounting and finance program might just want to pick up the phone between now and the spring when the next class is taught and full of students who cannot wait to apply their learning in a real world and worthy way.
"Do it," he said emphatically. "It sounds too good to be true, but it is not. It opens up so many other possibilities, and in a lot of ways, it shows you what your agency is doing well, and how it can be strategic in its future planning. The data can't do that by itself if it just sitting there untapped."
Other students serving a variety of local non-profits were making their fair share of serious contributions, too, said Singhvi, who added that student volunteers at the local animal rescue used the agency's data to predict which events would result in the highest number of adoptions.
Recently awarded a service-learning fellowship by A&M-Central Texas Provost, Peg Gray-Vickery, Ph.D., Singhvi is certainly a shining example of community outreach, but she quickly points out that many of her colleagues and other university faculty are just as engaged with service-learning projects as she is.
"I wish I could name everyone here at the university who engages in experiential learning, but there are way too many," Singhvi said proudly.
"Every discipline – here in business and in arts and sciences and education and human development – we are all about the teaching and learning, and that is extremely rewarding. But when our students take what they have learned and apply that for the benefit of the community – that is some serious magic."