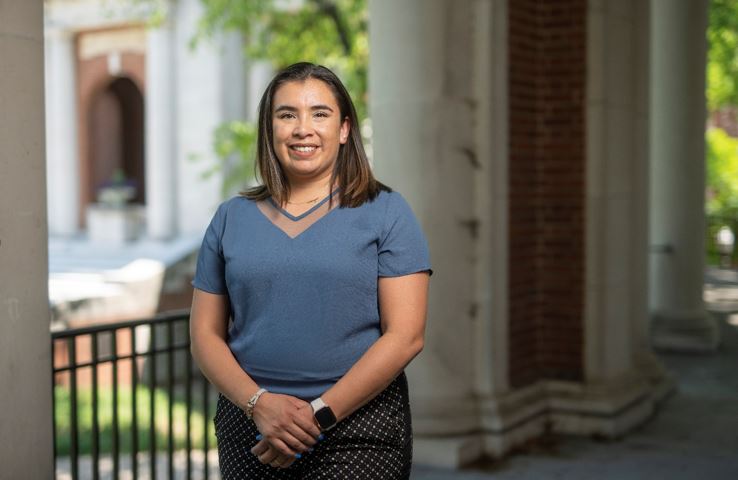 Texas A&M University – Central Texas has appointed Alba Cook as the director of recruitment. She brings with her more than 12 years of experience in higher education, holding positions with the Texas Association of College Registrars and Admissions Officers, Texas Association for College and University Student Personnel Administrators, and the Texas Association of College Admission Counselors.
Cook joins TAMUCT from Vanderbilt University, where she served as the program coordinator for the Bass Military Scholars Program. Prior to joining Vanderbilt, she served as the director of Admissions and Special Programs in the School of Health Professions at UT Health San Antonio.
The Bass Military Scholars Program was a new program at Vanderbilt. Cook successfully developed the program with her admissions process experience, implementing processes for veterans to engage, apply, and receive support through their academic journey at Vanderbilt. She more than quadrupled the number of veterans enrolled in the program in three years, with enrollments in education, business, law, medicine, and nursing programs.
"I am impressed by the strong sense of community and commitment to student success at TAMUCT. There is a palpable sense of purpose and collaboration alongside supportive colleagues. I'm excited to now be part of the Warrior community," Cook said.
Cook's passion for supporting underrepresented populations, the Latino communities, and military members and their families on their education journeys has strengthened during her service in higher education.
She also serves as president of the philanthropic organization Mija, Yes You Can. The organization supports women of all ages by providing resources and education to help them achieve their life goals. Recently they awarded 14 scholarships to young girls attending development camps or college, as well as women entrepreneurs.
Assistant Vice President of Enrollment Management Clifton Jones said Cook will be a valuable addition to the recruiting office as TAMUCT continues to serve a diverse population.
"Alba's accomplishments have furthered higher education initiatives, benefiting both prospective students and current students. Her strengths align with the University's mission to provide high-quality and innovative services to our diverse student population. We're happy to have her on the Enrollment Management team," Jones said.
As a military spouse and mother of two, Cook understands the challenges that military-connected families face. She's looking forward to continuing to support these communities in her role at TAMUCT.
Cook earned her Bachelor of Arts in Mathematics from The University of Texas at Austin and her Master of Business Administration from Our Lady of the Lake University in San Antonio.