Alumni Spotlight
College of Arts & Sciences Alumni Spotlight Series
The CAS Alumni Spotlight Series celebrates and showcases some of our amazing alumni.
Xiomara Santos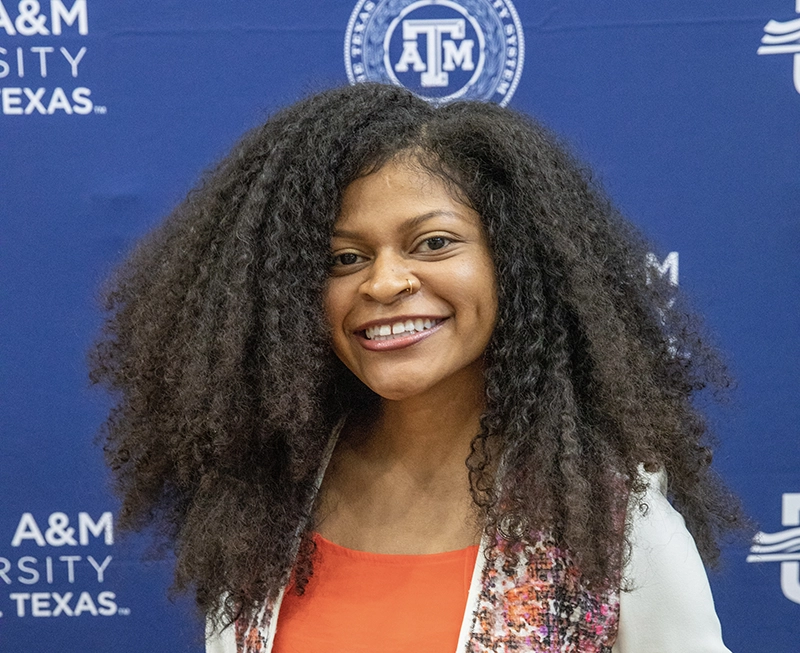 Xiomara Santos, BSN, RN graduated from the Texas A&M University - Central Texas nursing program with her Bachelors of Science in Nursing in May of 2022. She achieved the honors of graduating Summa Cum Lade and Outstanding Nursing Student. Xiomara practices as a Registered Nurse working with patients 9 to 89 years old in the mental health specialty.
"I chose Texas A&M University-Central Texas Department of Nursing RN to BSN program because it was compatible and seamless with my previous Associate degree from Central Texas College. I was able to streamline the transfer process with the help of the TAMU-CT liaison on the CTC campus. The RN to BSN program is the best option when it comes to great professors, time, and affordability. Achieving the BSN degree has opened more career opportunities for me. I am more marketable with a BSN under my belt for hospitals that aim for Magnet accreditation. I am now ahead of that curve because of TAMU-CT. The nursing field strives to have its nurses obtain a bachelor's degree. "
Xiomara plans to use her degree to spread the promotion of mental wellness for everyone. She is an advocate for therapy and mental health awareness. She believes in treating the whole person. To promote optimal performance levels, individuals need to be balanced mentally, spiritually, and physically.