Alumni Spotlight
College of Arts & Sciences Alumni Spotlight Series
October 4, 2023
Shannon Potter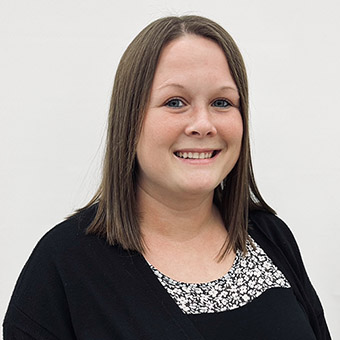 Shannon Potter, a recent graduate of Texas A&M University – Central Texas (TAMUCT), shares a remarkable journey from earning a Bachelor of Science in Nursing (BSN) degree to becoming a certified bariatric nurse (CBN) and a nurse navigator in the field of bariatric surgery.
Shannon graduated in December 2022 with the Cum Laude honors. Shannon's decision to pursue a BSN at TAMUCT was rooted in the institution's stellar reputation for nursing education and the success of its graduates. The TAMUCT Department of Nursing's RN to BSN program offered the ideal pathway for Shannon to advance her nursing career.
"The BSN degree has helped me with promotion within my department. It also boosted my confidence as a nurse and has opened many new opportunities for me since graduating."
Currently, Shannon works in the challenging yet rewarding field of bariatric surgery as a nurse navigator. Her story is an inspiration to all aspiring nurses, highlighting the transformative power of education and the endless possibilities that come with the dedication and a commitment to excellence in the field of healthcare. Shannon's ultimate goal is to share her knowledge and passion for nursing as a nursing school instructor.