Announcements
Military Appreciation and Benefits Expo
Updated: October 8, 2022
November 9, 11 a.m. to 3 p.m. in Bill Yowell Conference Center.
The Office of Military and Veteran Service is hosting a Military Appreciation and Benefits Expo Wednesday, November 9, from 11 a.m. to 3 p.m. in Bill Yowell Conference Center, Warrior Hall.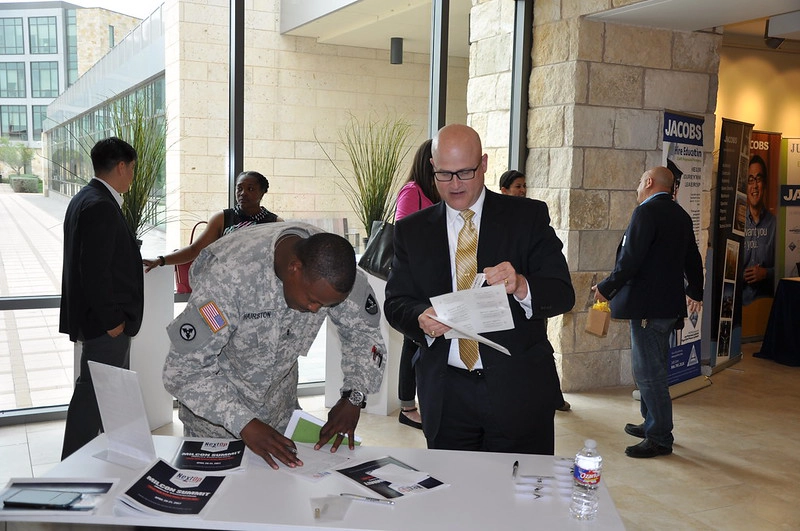 Updated: October 8, 2022
VA Certification Priority Deadlines
To receive timely payments from the VA, the TAMUCT Military and Veteran Service Center recommends using the suggested dates as a priority deadline for submission of VA Certification Request. Students who submit a certification request after the priority deadline may experience a delay in payments.
| Semester | Priority Deadlines |
| --- | --- |
| Spring 2023 | December 5, 2022 |
| Summer 2023 | April 24, 2023 |
| Fall 2023 | July 10, 2023 |
*VA Certification Request much be submitted each semester after registration
A&M-Central Texas names new director of Military and Veteran Services
Updated: May 18, 2022
A&M-Central Texas welcomes veteran and former associate director of Veteran Affairs, University of South Alabama, Joshua Missouri as the director of Military and Veteran Services.
Missouri has served students, veterans and families in various higher education roles for over 10 years.
In his most recent role, he successfully led programs such as SALUTE, Student Veteran Honor Society and Green Zone Training, a student veteran awareness program. He has also developed new programs that benefited veteran and international students and their families, such as a family transition program.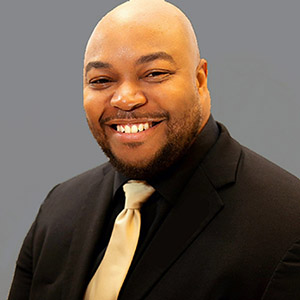 Joshua Missouri, Director of the Military and Veteran Services
"Missouri's work with community partners and the impact he has made with programs directly affecting student veterans and military families make him a perfect fit for A&M-Central Texas," said Assistant Vice President for Enrollment Management Clifton Jones.
As director of Military and Veteran Services he will be responsible for operations of the Ted and Diane Connell Military and Veteran Services Center and programs focused on military-affiliated students, including education benefits, military evaluated credit, recruitment and success initiatives, and support functions for the University's Army ROTC program.
Missouri graduated with a Bachelor of Arts in political science and criminal justice in July of 2013 from the University of South Alabama. He also served in the United States Navy from 2001 to 2006 as an aviation electronics technician.
Updated: August 12, 2021
Monthly Enrollment Verification
The VA has communicated that this process will be implemented over phases, starting with Non-College-Degree Students and later extended to students attending Institutions of Higher Learning on December 17, 2021. We will continue to keep our Post 9/11 students updated.
As of August 1, 2021 Post 9/11, students must verify their enrollment status each month to receive their monthly housing allowance (MHA) and/or kicker payments.
Student can verify their enrollment status in one of two ways:
Updated: June 29, 2021
Round Out Policy
The Department of Veteran Affairs round out policy allows a student using VA Benefits to increase training time or rate of pursuit, up to full time, in their last academic term only. This benefit can only be used once per program.
This policy was beneficial to those students who may only need 3 hours to graduate in their final term but wanted to receive full time education benefits.
The VA previously made a decision to terminate the Round Out program effective August 1, 2021. Since the VA has reversed their decision and will continue to honor the program with the following stipulations:
The courses taken for "round out" would count toward an enrolled individuals graduation requirements - as specified in the curriculum.
Have not been already completed. - Cannot retake a class that has already been successfully completed.
Updated: March 1, 2021
VA Certification Requests and Hazlewood Applications
VA Certification Requests and Hazlewood Applications will be accepted for Summer 2021 beginning April 5, 2021, for registered students. Fall VA Certification Requests and Hazlewood Applicationss will be accepted beginning June 7, 2021.
Updated: March 1, 2021
Changes to Post 9/11 Tuition and Fee Debt
—for Drops and Withdraws
The VA notified institutions of new legislation that was signed into law: Johnny Isakson and David P. Roe, M.D. Veterans Health Care and Benefits Improvement Act of 2020 (Public Law 116-315).
Section 109 of this legislation, effective immediately, changes how the VA will administer debts for tuition and fee payments made to the school for beneficiaries that drop or withdraw from classes.
Previously, when a student dropped or withdrew after the first day of the semester the VA would notify the student that there was a tuition and fee overpayment for the course/s that were dropped or withdrawn from and it was the responsibility of the student to repay the VA for reducing credit hours.
WHAT HAS CHANGED?This is now the responsibility of the school to repay the tuition and fees that were paid by the VA. The school must return the payment to the VA for courses dropped or withdrawn from after the 100% refund period and the student will now be responsible for paying the tuition and fees to the school for the courses dropped or withdrawn from. An unpaid balance can affect future registration.
WHAT THIS MEANS FOR YOU:Take careful consideration when reducing credit hours after the 100% drop deadlines or submitting for a withdrawal without extenuating circumstances. We encourage you to consult with a school certifying official at the TAMUCT Military and Veteran Services Center if you are considering reducing credit or withdrawing from courses.
Book stipends and monthly housing allowance debts that are due to drops or withdrawals will still be the students responsibility to pay back to the VA.
Updated: March 01, 2021
ArmyIgnitED System Delayed
The ArmyIgnitED system launch is currently delayed due to data migration. A revised launch date for ArmyIgnitED is TBD. Please contact us to inquire about using Army Tuition Assistance.