Counseling and Psychology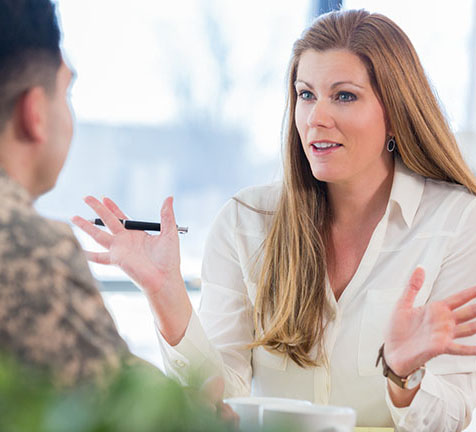 Welcome to the Department of Counseling and Psychology at Texas A&M University-Central Texas. Learn about the degree programs we offer, and get to know advisors, faculty and staff who can help you navigate the degree process.
Undergraduate Degrees
The Department of Counseling and Psychology offers two undergraduate degrees, the Bachelor of Science in Psychology and Bachelor of Applied Arts and Science in Psychology.
Graduate Degrees
Graduate students may pursue a Master of Science in Clinical Mental Health Counseling to prepare to become Licensed Professional Counselors. We also offer a Master of Science degree in Marriage and Family Therapy to prepare students to become Licensed Marriage and Family Therapists. In addition the department offers a Master of Science in Applied Psychology with emphases in Experimental Psychology, Institutional Research, Industrial/Organizational Psychology and Educational Psychology.
Graduate Specialist Programs
We also offer a Specialist Degree in School Psychology which prepares students to become Licensed Specialists in School Psychology.
---
Counseling & Psychology Faculty Earn ACUE Certificates in Effective Teaching
Exceptional teaching is in our Mission, and faculty in the Counseling & Psychology Department are making it happen. Our faculty are pursuing professional development to enhance their teaching effectiveness and are achieving national recognition for it.
Counseling & Psychology faculty who have earned ACUE Certificates in Effective Teaching include:
Dr. Samantha Airhart-Larraga, Assistant Professor, MS Clinical Mental Health Counseling
Dr. Lia Amuna, Adjunct Professor, MS Marriage and Family Therapy
Ms. Sandy Blackwell, Adjunct Professor, BAAS/BS Psychology
Dr. Felicia Holloway, Assistant Professor, MS Marriage and Family Therapy
Dr. Andria Schwegler, Associate Professor, MS Applied Psychology
Dr. Madelynn Shell, Associate Professor, BAAS/BS Psychology
Students' comments on their learning in these faculty members' courses reflect high levels of faculty support and deep engagement in their own learning. For example, Amanda McHugh, a student in the BS Psychology program, describes participating in effective class discussions when she shared her experiences in Dr. Shell's courses in an ACUE Student Lens interview:
Learn more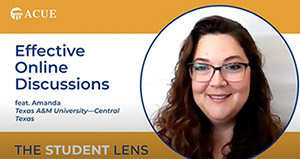 ---
Advising
Advisors, Faculty and Staff
Department of Counseling and Psychology Advisors



Dr. Andria Schwegler

Chair, Department of Counseling and Psychology
Graduate Program Coordinators