M.A. Teaching
MASTER OF ARTS IN TEACHING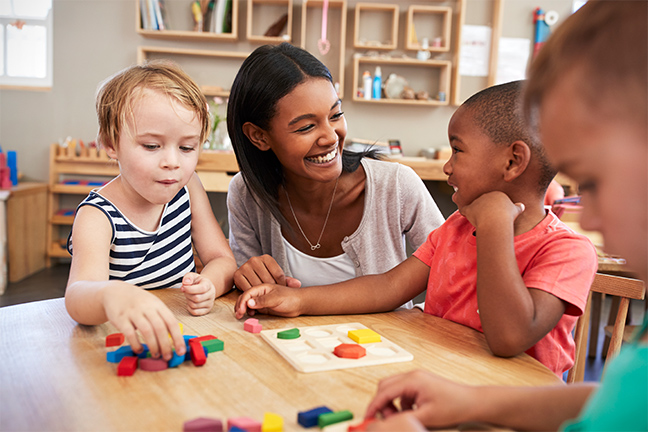 Overview
This degree is specifically designed for those who have earned a bachelor's degree and now want to transition into the teaching profession. A Master of Arts degree from Texas A&M University–Central Texas will prepare you to obtain licensure as a Texas K–12 classroom teacher in elementary, secondary, or special education.
The university-based post-baccalaureate certification route consists of six certification courses to provide students with the foundation for effective teaching. Additionally, students participate in a full-time, yearlong paid internship, and all coursework applies to master's degree completion.
And, because our education professors all have decades of experience, both in the classroom and in teacher preparation, students benefit from the kind of learning and guidance that not only builds on your content area knowledge, but enhances long-term career goals as well.
START YOUR JOURNEY
SPECIAL FEATURES
Specifically designed for those who have already earned a bachelor's degree
Certification courses apply to a master's degree
Year-long paid internship
GRADUATE STUDIES ADMISSIONS
Complete the graduate application at applytexas.org.
Pay the $45 non-refundable application fee via your electronic application, or pay by cash, check, money order, or credit card in our Business Office.
Submit a 200-300 word essay addressing career and academic goals.
Request and/ or submit final official transcripts from all institutions previously attended. Coursework consolidated on one transcript does not meet this requirement.
Scores on the Graduate Record Exam (GRE) may be required. These scores should be sent directly to the Graduate Office by the Educational Testing Service (ETS).
Beyond general requirements for admission to Graduate Studies, departments may set additional standards for admission to degree programs. Please contact the Office of Graduate Studies for additional graduate admission requirements.
Applicants may be considered for admission as further defined by the Office of Graduate Admissions policies.
FINANCIAL ASSISTANCE
The Office of Student Financial Assistance helps students meet their educational expenses while attending Texas A&M University–Central Texas. Support is provided through grants, scholarships, student employment, loans, and other resources. Student Financial Assistance staff members are ready to assist with the Free Application for Federal Student Aid (FAFSA).
FAFSA School Code: 042295.
Additionally, A&M–Central Texas is approved to participate in federal and state Veteran education benefit programs and military tuition assistance programs.