Mathematics
MS, Science and Mathematics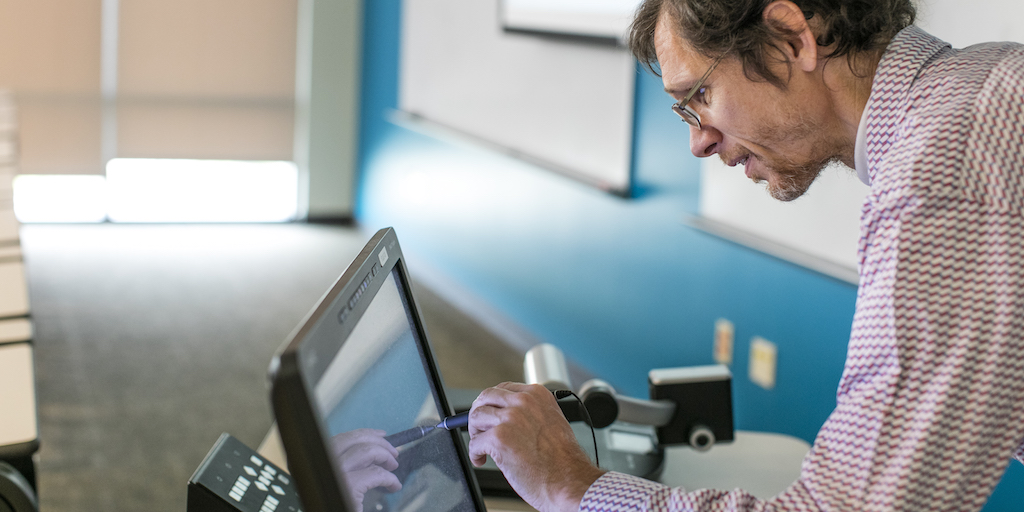 Overview
Whether you are wanting to become an analyst, teach at the college level, or pursue a doctoral degree, a master's degree in mathematics can help you achieve your goals.
Our program is especially configured to prepare students for their future careers. The average class size is less than ten students and they all receive individual attention from faculty both in and out of the classroom. The curriculum provides a strong emphasis on key areas of mathematics that are essential to real-world applications in industry, education and government. Our courses not only explore theory, but also provide hands-on experience with technology and with industry-standard software required to put theory into practice.
The Master of Science mathematics program also gives students ample chances to get a jump-start on their career even while they are still enrolled. The department has placed interns in local businesses (who were later offered full-time positions), and several students have published papers based on research conducted during their time at A&M-Central Texas. The department also has a collaborative relationship with the U.S. Army Operational Test Command (OTC) on Fort Hood.
Faculty areas of research are in functional analysis, applied statistics, and applied mathematics including mathematical modeling, optimization, and operations research.
Career Options
Financial analyst
Risk analyst
Actuary
Data analyst
Data scientist
Operations research analyst
National security agency
Implementation specialists