Undergraduate Admissions
We don't just understand transfer students; we are transfer students.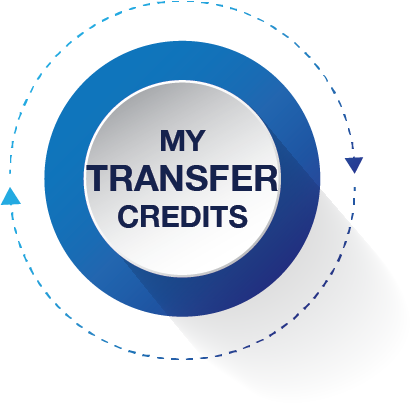 At Texas A&M University-Central Texas, we try to make the admission process easy. If you meet the general admission requirements below, you are assured admission in to A&M University-Central Texas.
Undergraduate Admission Requirements:
Minimum 2.0 cumulative transfer GPA on a 4.0 scale
Minimum 30 academic, college-level transferable semester hours*
Must be eligible to return to all previously attended institutions


*Applicants pursuing an Applied Science or Aviation Science degree may meet this requirement utilizing select workforce education credit from an approved Associate of Applied Science (AAS) degree upon completion of 45 hours, to include all general education courses within the AAS.
Additional program admission standards may apply. Visit degree program pages or speak with an enrollment advisor for additional information.
Steps to Apply

Step 1:
Admission Application
---
Complete and submit the undergraduate application by visiting:
 www.applytexas.org
ApplyTexas Application Types
U.S. Transfer - Applicant transferring coursework completed at another university and is seeking a degree with Texas A&M University-Central Texas
International Transfer - International applicant transferring coursework complete at another university and is seeking a degree with Texas A&M University-Central Texas
Readmit, Undergraduate - Applicant who has completed coursework with Texas A&M University-Central Texas and is returning after a one or more long semester(s) absence
Transient - Applicant not seeking a degree with Texas A&M University-Central Texas and only wishes to attend one semester (transient student statement required). Applicant must be in good academic standing at the current institution of enrollment and, if admitted, is not eligible for financial assistance.
Note: An applicant who is not interested in seeking a degree or that has previously obtained a conferred Bachelor degree with an accredited institution and is either seeking a second degree or wishes to take courses of interest (post baccalaureate statement required) should select the U.S. Transfer application on Apply Texas (considered a Post Baccalaureate student).
Step 2:
Pay Application Fee
---
Pay the $30 non-refundable application fee via your electronic application or pay by cash, check, money order, or credit card in our Business Office.
Step 3:
Submit Official Transcripts
---
Submit final official transcript(s) from ALL college level institutions previously attended. Transcripts must be received in a sealed envelope either from the issuing institution or hand delivered to Undergraduate Admissions.
If your previous institution(s) participate in the sending of secure electronic transcripts (eScrip-Safe, National Student Clearinghouse, Parchment, or Credentials Solutions) transcripts can be sent electronically to the Undergraduate Admissions email address:
 admissions@tamuct.edu
Step 4
Bacterial Meningitis
---
If you are 21 years of age or younger, you are required to submit evidence that you have received the Bacterial Meningitis vaccination prior to registering for courses (must have received vaccination at least 10 days prior to the semester enrolled).
Step 5
Admission Decision
---
After you submit your application, check the status of your admission application at any time, using your personalized A&M-Central Texas Application Station.
Additional Information
---
While applications for admission are accepted year round, adhering to the above priority deadlines will ensure an applicant's ability to register for any available course(s) within the semester of entry.
Please Note: Texas A&M University-Central Texas offers a variety of course scheduling options by using multiple parts of term within an academic semester. Each long semester contains three parts of term, including a session of 16-week courses and two 8-week sessions of courses (one of which begins in the middle of the semester). If you apply and/or are admitted after the priority deadline, 2nd 8-week courses only may be available.