Program Overview
The Bachelor of Science in Sociology at Texas A&M University-Central Texas explores society and social institutions to reveal the complex social reality that exists beneath surface appearance. Program coursework, designed to strengthen the sociological imagination, allows students to understand the impact of social forces and the various ways they constrain and enhance our lives.
As a Sociology major, you will develop skills in research, critical thinking, cross-cultural perspective, and practical understanding of today's social issues including social change, the environment, economy, and individual & social identity. In addition, you will gain a broader awareness of social inequality, social mobility, and marginalization. Our graduates enter diverse careers with an understanding of our complex social world, individuals, and organizations that comprise it.
Talk to an A&M-Central Texas academic advisor, online or in person, for prospective student advising, undergraduate advising, and help with a range of other issues.
Schedule an advising session
---
Career Opportunities
Social services
Management
Marketing
Education
Research
Government
Law enforcement
---
Transfer Pathways:
The direct & affordable path from your community college to a BS Sociology degree!
A&M-Central Texas offers customized transfer pathways leading to the BS Sociology degree for students at these colleges. Don't see your college or degree program? Contact us, and we'll create one for you specifically!
If you are planning to start your study at an A&M-Central Texas partner college, our Transfer Pathways help you identify the specific courses you will need in each semester, from freshman through graduation!
If you are already attending an A&M-Central Texas partner college, Transfer Pathways show you the quickest path to a bachelor's degree, with no extra classroom time and no wasted credit hours.
If you attend or plan to attend another college, A&M-Central Texas will create a customized pathway just for you, and update it with you each semester as you move toward your degree!
Or use one of our transfer guides, which lead you to an Education BAS degree by showing typical freshman and sophmore classes:
Contact us: We're here to help you graduate on time and with less student debt.
---
Social Media Links
The purpose of the Sociology Club is to promote sociology education and awareness of social issues, highlight social inequality, advance social justice, and advance the sociological perspective. Join and follow the A&M-Central Texas Sociology Club on their Facebook page.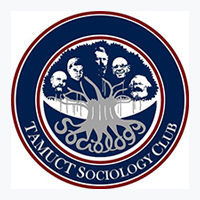 Program Contacts
Dr. Michelle Dietert
Department: Social Sciences
Associate Professor of Sociology
Room: HH-204a
dietert1@tamuct.edu
Phone: 254.519.5441
Dr. Roslyn Schoen
Department: Social Sciences
Assistant Professor of Sociology
Room: HH-204b
roslyn.schoen@tamuct.edu
Phone: 254.501.5873