Program Overview
A&M-Central Texas' accredited 15-hour Cybersecurity Certificate for undergraduates focuses both on the guiding principles and the hands-on techniques needed to deter, defend and respond to cybersecurity threats in the networked, global business world.
Covering telephony, messaging, database security, hardware and software processes, encryption/cryptography, computer forensics, and more, the Cybersecurity Certificate delivers a comprehensive overview of the modern digital threat environment.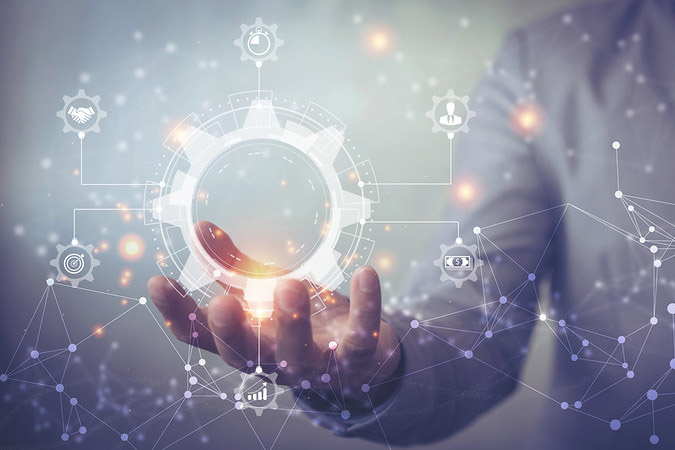 ---
Located in the College of Business Administration at A&M-Central Texas, the CCI is an interdisciplinary research institute dedicated to scientific excellence and innovation in cybersecurity. The center's mission is to advance state-of-the-art research in cybersecurity and related education, making A&M-Central Texas a recognized digital security cornerstone to Texas' huge IT community.
Talk to an A&M-Central Texas admission counselor, online or in person, for prospective student counseling, information about graduate and undergraduate certificate programs, and help with a range of other issues.
Schedule an online session
---
Program Benefits and Learning Outcomes
In five focused courses, students learn important practices and principles for in-demand cybersecurity careers, including:
Up-to-date standards and emerging topics in organizational IT security and risk management; best practices to plan, develop, and perform security tasks; criteria for selecting hardware, software, processes, communications, and applications; and policies to manage organizational IT security and risk.
Telecommunications architecture, standards and protocols, placement of networking devices, transmission media selection, logical and physical topologies, voice and data transmission, and structured cabling for LANs and WANs. Practical hands-on exercises include evaluating alternatives in hardware, software, and transmission facilities, design integration, selection and implementation of communications and networking solutions.
Clear and authoritative knowledge of computer forensics as it applies to the investigative process, from the collection of digital evidence to the presentation of computer forensic examination findings in a court of law. Students gain an understanding of the computer forensic process; the scientific procedure involved in accounting, law enforcement, and computer sciences; and the science of computer forensics and how it relates to the judicial system of the United States.
Special emphasis on cryptography, authentication, access control, database security, malware, intrusion detection, firewalls, security policy and management, software and operating system security, auditing, and legal aspects of cybersecurity.
Continual process improvement in network and systems security through analysis, implementation, evaluation, and maintenance. Topics include computer-related risks, case analysis, and emerging industry and workplace trends. Students gain best practices for securing
---
Who should take this certificate program?
A&M-Central Texas' Cybersecurity Certificate is designed for:
Individuals—including business leaders, IT leaders and others—with a desire to build knowledge and skills to manage cybersecurity risks
Early to mid-career employees with experience in Information Technology, looking to expand their careers in cybersecurity
After successful completion, certificate holders can take the following industry certifications with additional preparation:
CompTIA Security+
Certified Ethical Hacker (CEH)
Certified Information Security Manager (CISM)
Certified Information Systems Security Professional (CISSP)
---
Career possibilities include:
Chief Information Security Officer
IT Security Manager
Information Security Consultant
Cyber Security Engineer
Security operations center (SOC) Analyst
Software Security Officer
Security Administrator
Ethical Hacker
Web Developer
---
Tuition and Fees
Tuition and fees for the undergraduate and graduate certificates are based on the number of credit hours taken per semester, and are approved for federal Title IV financial assistance. They are not currently approved for veteran education benefits for the Fall 2022 semester.
Installment Payment Plan options:
A&M-Central Texas offers an Installment Payment Plan each semester to help you with paying for current-term balances. The IPP breaks your tuition and fees into four (for Fall and Spring semesters) or three (Summer semester) payments due throughout the semester, with a one-time, non-refundable service fee of $20 and the first installment due on the first day of class.
Learn more: Speak with an admissions counselor!
Schedule a quick online meeting with an admissions counselor to learn more, and to find out how affordable a certificate can be.