About the Campus Master Plan
Texas A&M University-Central Texas with the support of our consultant team Perkins&Will, has begun to revise the campus master development plan. The goal of the master plan revision is to develop future strategies to utilize the university's physical facilities and natural resources in a sustainable fashion.
Master Plan
The master plan strategy is organized around key anchors from the University's Mission, Vision, and Core Values. The master plan will streamline the university's desire to improve, innovate, and exceed every expectation of our constituents. Led by Perkins&Will, the master plan will encompass buildings, landscape, student life, mobility, recreation, campus safety, and sustainability.
Students, staff, and faculty will have a significant number of opportunities for involvement during the planning process. It is the hope of A&M-Central Texas to utilize the master planning webpage as a resource providing the most current and up to date information on events, project status, with additional opportunities for participation. We look forward to working with you to shape the facilities of the university for years to come.
Further information on the research park will be added to this page as it becomes available.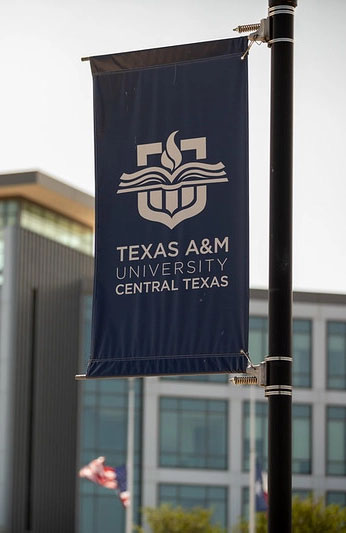 Current Campus Facilities & Location
Street address:

Texas A&M University - Central Texas

1001 Leadership Place

Killeen, TX 76549
(254) 519-5771 |
Campus office directory
Download Texas A&M University - Central Texas map.
Contact Us
If you have questions regarding the master plan, please contact us:
Manager: Facilities, Safety, and Support Services
Email: safetyandriskmanagement@tamuct.edu
Phone: 254.519.5771
Fax: 254.519.5771