Anthony Fulmore Profile
Dr. Anthony Fulmore
Department: Accounting, Finance & Economics
TDCJ Program Coordinator/Assistant Professor of Accounting
Room: FH-323T
Dr. Anthony Fulmore received his MS in Human Resources from Tarleton State University and earned an MS in Accounting from Texas A & M-Commerce. He holds a Ph.D. in Accounting from Northcentral University in Prescott, Arizona. Dr. Fulmore is currently on the faculty at Texas A & M University-Central Texas where he is an Assistant Professor in Accounting. His teaching experience includes teaching introductory and intermediate financial accounting at the undergraduate level and ethics and theory at the graduate level. His research focuses on financial reporting issues and business/accounting ethics.
Areas of professional expertise: Business Ethics, Auditing, Tax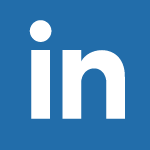 View LinkedIn Profile.