Aviation Science: Professional Pilot
BS, Aviation Science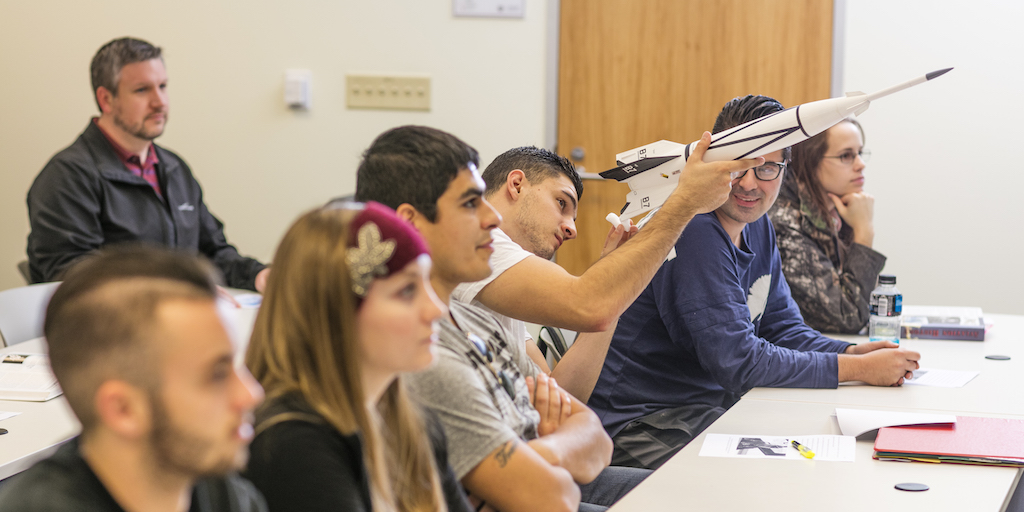 Overview
The Aviation Science program at Texas A&M University-Central Texas provides students with a well-rounded curriculum with strong conceptual foundations in aviation science and management. A&M-Central Texas offers the only state-supported four-year professional pilot program in Texas.
The Aviation Science-Professional Pilot program offers both junior- and senior-level coursework. All lower-level core aviation and flight courses are transferred into A&M-Central Texas, as we do not have a flight school. This includes the required FAA Instrument Rating and the FAA Commercial Flight Certificate. The program also offers internships with several aviation programs that cover a broad range of employers.
Students in the Professional Pilot option concentrate on aircraft flight operations, and are also well-prepared with qualifications as professional pilot with a science/technology orientation. Advanced aeronautical ratings complemented by business administration, management, and communication skills for professional pilots in the civil and military aviation industries are the focus of the curriculum.
Career Options
Professional pilot
Air Carrier operations
Charter pilot
Certified flight instructor