Things to Know:

Plans & Guidance for the Campus Community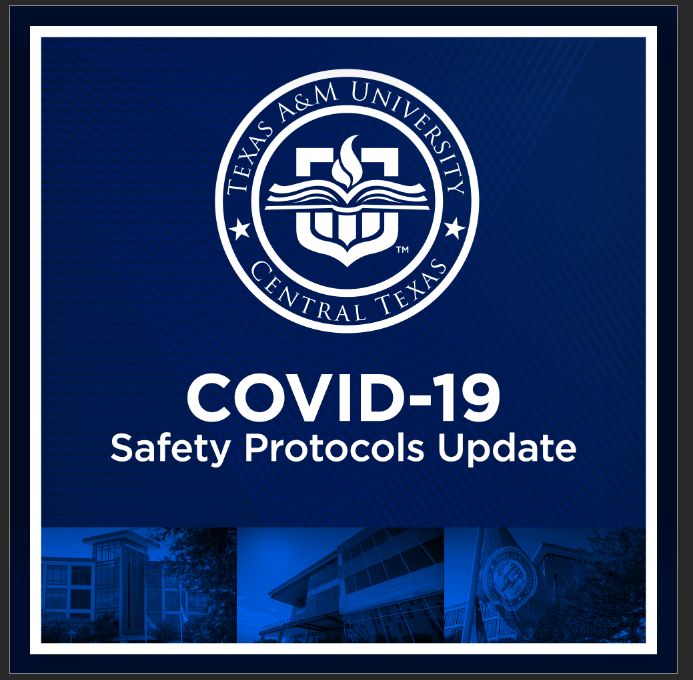 Updated Campus Plan
Updated: August 19
A&M-Central Texas continues to monitor the state of the ongoing COVID pandemic as we prepare to welcome our Warriors back to campus for the Fall 2021 semester. Per Governor Abbott's Executive Order No. GA-36, the University does not require face coverings. However, recent guidance from the US Centers for Disease Control and Prevention (CDC) recommends the use of face coverings by both vaccinated and unvaccinated individuals while indoors in areas of "substantial" or "high" transmission, due to concerns associated with the Delta variant. Bell County is currently categorized as "high transmission"
As our community prepares for the fall semester, we encourage all our Warriors to continue practicing safe habits for the health and wellbeing of you and those around you. These include:
Wear a face covering when recommended
Continue social distancing where possible
Get vaccinated
Avoid crowds and poorly ventilated spaces
Wash your hands often
Practice proper cough and sneeze etiquette
Clean and disinfect high touch surfaces
Monitor your health daily
To report potential COVID-19 exposure or a positive COVID-19 test, visit https://redcap.tamhsc.edu/surveys/?s=N38DRD4EMK
To sign up for a free COVID-19 test, availabe on campus after August 17, visit https://tamus.curativeinc.com/welcome
Additional resources provided by the CDC can be found online HERE. Combined with existing environmental improvements on campus; such as touchless entry, UV treatments in the HVAC system, and enhanced cleaning schedules, consistently practicing these recommendations will help keep our Warrior community healthy.
Future updates will be posted online and sent via email as it becomes available. We look forward to seeing all our Warriors this fall semester.
---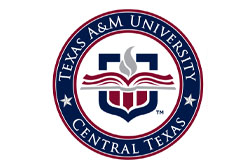 Plan for Fall 2021 Semester
Last updated: August 19, 2021
To prepare for a healthy and successful Fall semester, please review the university's updated Return to Campus Plan.
---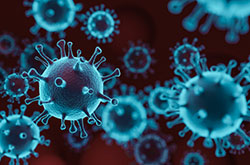 A&M-Central Texas COVID-19 Case Updates
Last updated: November 19, 2021
Texas A&M University-Central Texas will keep its students and faculty—and the broader community around our campus—informed about the presence of COVID-19 within the campus community through this page, while maintaining the confidentiality of protected health information.
Cases reported to the Safety and Risk Management Office
For the week ending November 19:
Positive Student Cases
56 students have tested positive since March, 2020;
0 new positive cases this week.
Positive Faculty/Staff Cases
23 employees have tested positive since March, 2020;
0 new positive cases this week.
---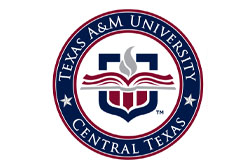 University Announcements
Last updated: August 19, 2021
The welfare and safety of our university community is our primary concern. Check this page for announcements, updates, and additional resources.