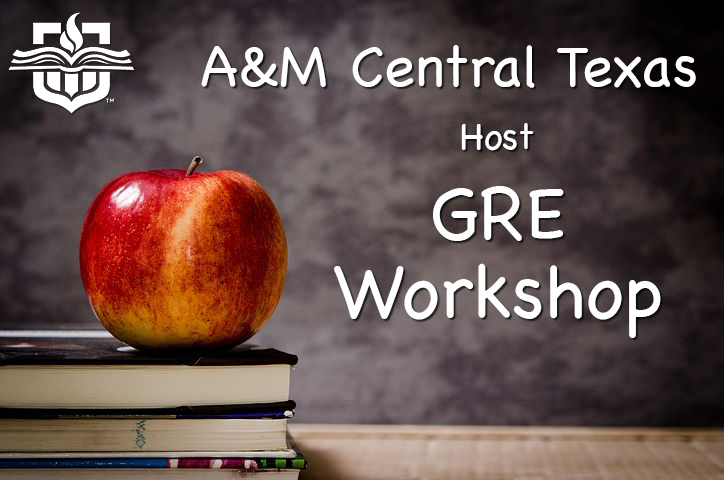 Friday, Apr 13, 2018
TAMUCT Host GRE Workshop
Texas A&M University-Central Texas will host an all-day workshop to help kick-start preparations for the Graduate Record Examination.
Space is limited for the workshop, which will include study tips and materials, as well as general advice regarding the exam.
The workshop will be from 8:30 a.m. to 4 p.m. June 16 at Bernie Beck Lecture Hall in Founder's Hall.
Cost is $45 for Texas A&M-Central Texas students. Nonstudents will be charged $75.
The price includes all study materials, a continental breakfast, lunch and the workshop.